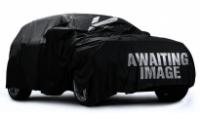 Krystal Kleen Detail
Unit 3b Staplehurst Farm Weston on the Green. Oxford OX25 3QU
Weston-on-the-Green
United Kingdom
Want a free price quote?
Start here
Get an instant price estimate or request estimates from our providers including this supplier.
Services Offered
Krystal Kleen Detail specialise in
Location
Address
Unit 3b Staplehurst Farm Weston on the Green. Oxford OX25 3QU
Weston-on-the-Green
United Kingdom
Find Vehicle Customisation Services Near You
Browse these suppliers in the nearby area
Are you a service provider?
Sign up to 3dom and get qualified leads every day
Learn more