Engine Tuning
Engine tuning will increase power and performance of your vehicle with top of the range ECU remapping software and hardware from leading professionals in your area
Find Local Professionals | Get a Quote | Use Our Price Calculator
Get a Quote
ECU Remaps & Chip Tuning, optimising performance & OEM removing restrictions
Work with the best ECU tuning professionals near you
Tuning Calculator
Get a guide price for ECU Remapping for your vehicle using our price calculator for instant estimates.
ECU Tuning Quotes
Get quotes from local engine tuning experts with our one-click quote system after using our ECU Tuning price calculator.
Get Your Car Remapped
Book in your ECU remapping with the best service and price in your area and increase the performance of your car.
Upgrade your car, the benefits of ECU Remapping
Most modern vehicles have an engine control unit or ECU, which controls various elements of your engine for optimal performance by interpreting data and using lookup tables to adjust the engine accordingly. Because each ECU is run by software, there are improvements and tweaks that can be made through Chip Tuning to squeeze additional performance and improve efficiency. Below are the main benefits of an ECU Remap.

Improves Fuel Economy

More Power (BHP)

Increased Torque

Faster Acceleration
ECU Remapping
The most popular name in tuning and mapping is ECU Remapping. The existing 'map' is taken from the cars ECU, used to control the performance of the engine, and is re-programmed to safely increase power, torque and even fuel efficiency. Connecting to the ECU usually happens through a diagnostics port on the car, either under the dashboard or in the engine bay itself.
Editing the software of a vehicle in this way can significantly improve performance from the engine when compared to the software supplied by the manufacturer, due to various factors such as sale locations and local driving factors or legislation's.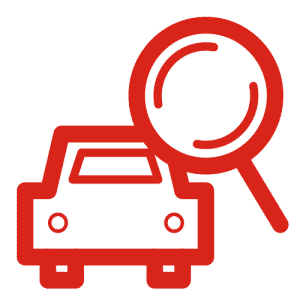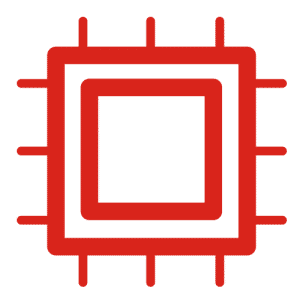 Chip Tuning
Chip Tuning is actually the same as ECU Remapping and provides the same tuned results but it is carried out in a slightly different way. Rather than connecting to a diagnostics port to program the software, the chip is removed from the ECU and either has new software applied or is completely replaced with a remapped chip.
This process is not as common as it used to be and remapping is often done with simple programming through the diagnostics port on modern vehicles.
Economy Remapping
Economy remapping is designed to improve fuel efficiency by reducing the how hard the engine has to work. This may actually involve increasing the engine power, reducing throttle load and getting to higher gears sooner to the point where an engine runs at optimal efficiency. This has marked fuel improvements on Diesel cars, up to 10% reduction in fuel costs, which for fleet vehicles can significantly reduce costs.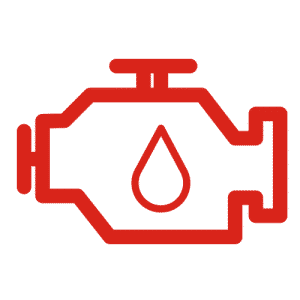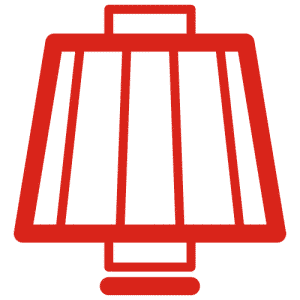 Performance Remapping
Does what it says on the tin and looks to push the performance of your engine to its full potential whilst maintaining manufacturer efficiency and service intervals. Your car can be transformed into a more powerful machine without sacrificing reliability, making it more enjoyable to drive and extending the time you keep the vehicle over buying a new one.
Get Car Detailing Products
ECU Remapping & Engine Tuning in our Blog
Many of our visitors are keen motor enthusiasts and love to learn more about their cars and the customisation services that are available for them, especially if they are DIY. Take a look through our articles with many focusing on ECU Maps and engine tuning as a whole.
---

#AttentionToDetail is our new blog series looking at all aspects of Car Detailing. To start we will look at...

---

This is the third of our #AttentionToDetail blogs and now that we have covered Detailing Preparation and Exterior Detailing,...

---

In our second #AttentionToDetail blog we are looking at Exterior Car Detailing as part of our Car Detailing series....

---

Most car dealers will offer add ons alongside the purchase of your car as a way of sweetening the...

---

You've just had your car painted and it's looking great. Everything's shiny, new, and you're immensely proud of...

---

Some things are so much a part of our everyday existence that we rarely, if ever, stop and think...

---

Every car will start to become rusty if you neglect to look after it. On the other hand, the...

---

Most accidents happen because of the negligence of one party or another. When this happens, the negligent motorist owes...
ECU Remapping FAQ
There is no doubt engine tuning and remapping can be difficult to understand, especially with so many vehicle brands and engine types on the market, it leaves many asking, can I remap my car? We try to answer some of the frequently asked questions below to help anyone understand what they can and can't do and how to get answers that they may need.