Alloy Wheel Repair & Colour Change
Get the showroom look back for your alloys with specialist alloy wheel repair, including services like powder coating & diamond cutting
Find Local Professionals | Get a Quote | Use Our Price Calculator
Only the best suppliers, materials and brands
Alloy Wheel Repair, Refurbishments & Alloy Painting Services
Damaged Alloy Wheels? Find Approved Local Alloy Wheel Repair Specialists Near You
Alloy Services Calculator
Get a quick price estimation using our alloy wheel repair price calculator. Select the type of work you need and get an instant price.
Alloy Services Quotes
Use our simple form to get your alloys refurbished. Receive competitive quotes from local specialists based on your timing and budget priorities.
Get Your Alloys Repaired
Choose the best quote for you and book a day to deliver your car, or just the wheels, with a secured and approved alloy specialist.
Alloy Wheel Repair
Alloy wheel repairs cover a wide variety of damage correction, including corrosion, pothole damage, rim scuffs, kerbed alloys, scratches and peeling, along with many other issues you may face. The processes for each repair may be different, with different specialists also taking their own approach to get a quality finish for their customers. If your alloy is not severely damaged, it can likely be refurbished back to nearly new condition. Speak to our network of repair specialists to get the solution you need, with quotations directly through 3Dom Wraps.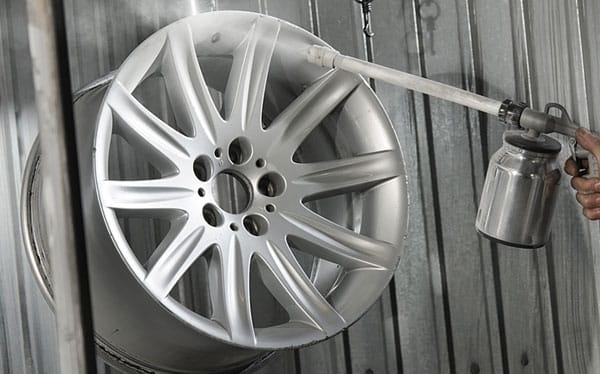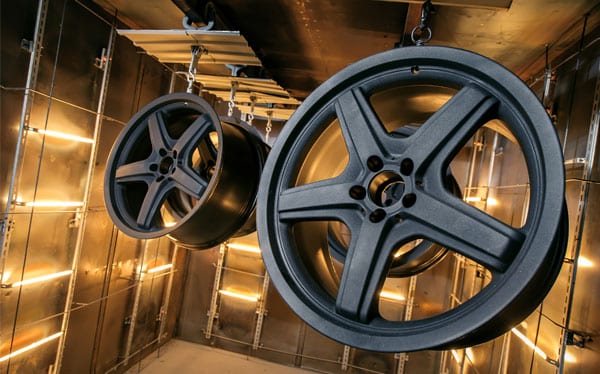 Alloy Wheel Powder Coating
In order to refurbish a wheel with powder coating techniques, the wheels will need to be stripped back to the bear metal using either acid or bead blasting, this will allow the new finish to be applied in the most effective manner and remove the damaged coating. Each wheel is heated uniformly in ovens, before entering a spray booth for the powder coating to be applied, in any colour you choose. Using some sci fi wizardry, or a static charge, the powder is attracted to the alloy, clings to the surface and melts, before being returned to the oven to properly cure. Each wheel is then often treated with a lacquer to finish.
Mobile Alloy Wheel Repair
Mobile alloy wheel repairs are possible, depending on the damage to the wheel and the process needed to get the job done properly. A specially equipped van will visit you at home or the office to carry out minor fixes or colour changes. Some damage may not be fixable by a mobile alloy repair specialist but they will likely advise you on the correct course of action for your wheels. Amazingly you can get colour changes done to your alloys with a mobile alloy wheel technician.
Alloy Directory
Alloy Wheel Rim Protection
Alloy rim protection products are a fantastic way to keep your alloys looking their best and preventing costly scuff damage. There are multiple colours available, making them a style option as well as offering highly effective protection. Bringing a bit of colour into your alloys is a awesome customisation option, both subtle and different.
Store
Alloy Wheel Diamond Cutting
Diamond cutting is an extremely desirable finish on high end alloys and is a specialist process to achieve such a stunning result. It is often combined with a painted finish, allowing for complex results that look almost impossible to achieve in other ways. Diamond cutting is not something can be carried out on too may occasions as each time it is done, more of the alloy is actually being removed. Speak to any of our professional alloy wheel technicians through our directory.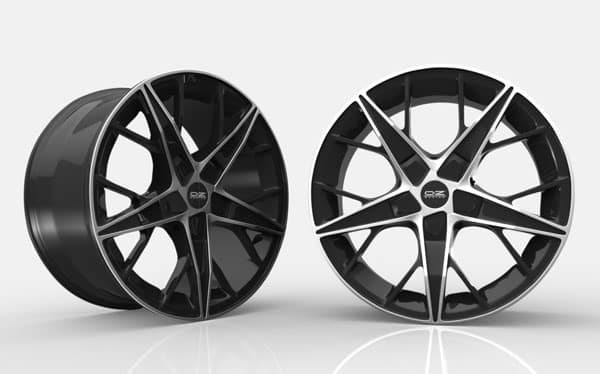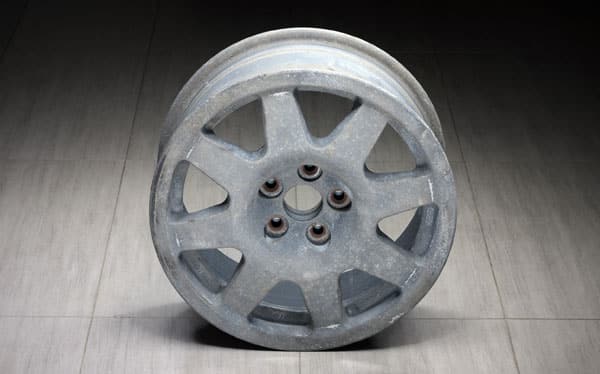 Alloy Wheel Scuff Repairs
Scuffing your perfect alloys is a painful experience and one that is sure to ruin your day. Many of us carry on and leave the damage and even fewer of us look at ways of avoiding this in the future. It is more affordable than you may think to repair scuffed alloy wheels and it is even cheaper to apply products like Alloy Gators to protect your wheels for the long term. You can even add some colour…
Alloy Wheel Care Products
Alloy Wheel Refurbishment & Colour Change Blog
We often write about alloy wheels and the services available for them, from detailing through to how to protect your alloys, these resources are available at all times for you to use and get help from.
---

How to clean, polish & maintain alloy wheelsWhen it comes to the overall appearance of cars, you will probably...

---

Potholes, raised manhole covers, and curbs have destroyed many alloy wheels, but despite the claims of many tire shops,...
Alloy Wheels Services FAQ
With a large amount of information on alloy wheel repair and alloy powder coating services, it is likely you have some questions of your own. The best way to get the solution you need is to talk directly with our network of alloy wheel specialists when requesting a quote for your wheels. You can also check out our FAQ's below.