Alloy Wheel Vinyl Wrapping Services
Customise your alloys with non-permanent finishes, perfect for lease vehicles or those looking to change their style and protect their valuable wheels.
Find Local Professionals | Get a Quote | Use Our Price Calculator
Only the best suppliers, materials and brands
Wrap alloys, effective style & protection
Need a new style or colour for your alloys? Wheel wrapping is reversible and offers impressive customisation options.
Alloy Wrap Calculator
Get a computer generated price estimation for wheel wrapping in your local area and make a decision if it is the right option for you.
Alloy Wrapping Quotes
Once you understand the prices, convert your price estimate into a professional quote request with one click and wait for tailored quotes from professionals near you.
Get Your Alloys Wrapped
Now you have quotes coming in, simply choose the best option for both the service quality and price and get your alloy wrapping booked in.
Full Wheel Wrap
Completely wrapping an alloy wheel is not something that is done very often due to the complexity involved. Many wrappers also prefer to not do it as the vinyl can become damaged quite easily and peel. This is avoidable through applying a lacquer finish to the wheel and protecting the vinyl. If you really want to wrap your alloy wheels, it is of course possible, but finding the right professional to carry it out could be an issue. Try our directory or quote system to speak with our network of approved wrappers to find out more.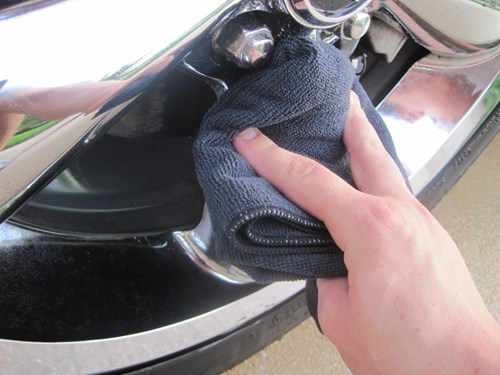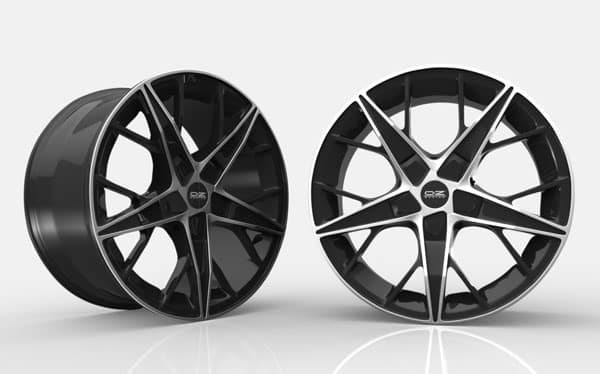 Edge Wrapping
You can get a similar look to diamond cutting, or add something completely new to the style of your alloys by adding vinyl wrap the to the edge surfaces of the wheel. This is much easier to do than a full wheel wrap but can still completely transform the look of the wheel. This should be cheaper than a full wrap simply down to the saving in time, although a similar amount of material may still be used due to the process involved in doing the edge wrap in a simple piece of material to avoid seams and joins.
Mobile Alloy Wheel Repair
Mobile alloy wheel repairs are possible, depending on the damage to the wheel and the process needed to get the job done properly. A specially equipped van will visit you at home or the office to carry out minor fixes or colour changes. Some damage may not be fixable by a mobile alloy repair specialist but they will likely advise you on the correct course of action for your wheels. Amazingly you can get colour changes done to your alloys with a mobile alloy wheel technician.
Alloy Directory
Alloy Wheel Rim Protection
Alloy rim protection products are a fantastic way to keep your alloys looking their best and preventing costly scuff damage. There are multiple colours available, making them a style option as well as offering highly effective protection. Bringing a bit of colour into your alloys is a awesome customisation option, both subtle and different.
Store
Alloy Wheel Care Products
Alloy Wheel Refurbishment & Colour Change Blog
We often write about alloy wheels and the services available for them, from detailing through to how to protect your alloys, these resources are available at all times for you to use and get help from.
---

How to clean, polish & maintain alloy wheelsWhen it comes to the overall appearance of cars, you will probably...

---

Potholes, raised manhole covers, and curbs have destroyed many alloy wheels, but despite the claims of many tire shops,...
Alloy Wheel Wrapping Services FAQ
Alloy wrapping is not discussed that much in the car wrap industry and as a result many are not aware that it is a possible service and can have top results. We have outlined some of the pro's and con's below.
Alloy wheels are not limited to their original colour or to just a new paint job, they can be vinyl wrapped too. Wrapping alloys can go alongside your full car wrap to compliment your new style and colour, an affordable and simple option compared to a respray.
The advantages of alloy wheel wrapping are:
Change the overall appearance of your car via your wheel colour and finish.
Contrast against the bodywork colour and finish of your car with darker or lighter wheels.
Textured wheels are also possible with carbon fibre or brushed aluminium.
Alloys are vulnerable to damage, vinyl wrap will naturally protect the surface of your alloys.
Alloy wheel wrapping can be done on a range of styles in a range of material finishes and colours We take a look at a few examples and discuss the differences:
Matte alloy wheel wrap
Gloss alloy wheel wrap
carbon fibre alloy wheel wrap
Metallic alloy wheel wrap
Pros:
Re-style your car with great styled wheels.
Get creative with the styling of your car by changing the wheel finish.
Compliment the colour and finish of the car bodywork.
Protect the finish of the alloy and help retain their resale value.
A cheaper alternative to alloy painting.
Fully reversible, quick and easy process.
No need to change insurance.
Removes easy for replacing after damage or to return to original.
Long life if well looked after.
Cons:
There are very few cons when considering wrapping alloys over painting them, but these may be:
The upfront costs of wrapping your wheels.
Curbing your alloys may damage both the vinyl and the alloy and require greater refurbishment.
Vinyl will not protect against the aggressive damage often experienced with alloys.