Using cloud based services is the norm now for most small businesses and storing clients & customers in one location with all their details ready for future use, is potentially the most effective tool of all. Customer retention is the cheapest form of marketing so knowing who is who is vital for repeat sales and customer service. Our custom built automotive CRM system is the perfect tool for improving and building lasting customer relationships.
Get your account now
New accounts come with a no obligation 7 day FREE trial.
Customers are your business
Our automotive CRM does what most CRM tools do but with the added advantage that it has been created by automotive for automotive, meaning it does exactly what you need it to do, in one place as part of Wrap Shop®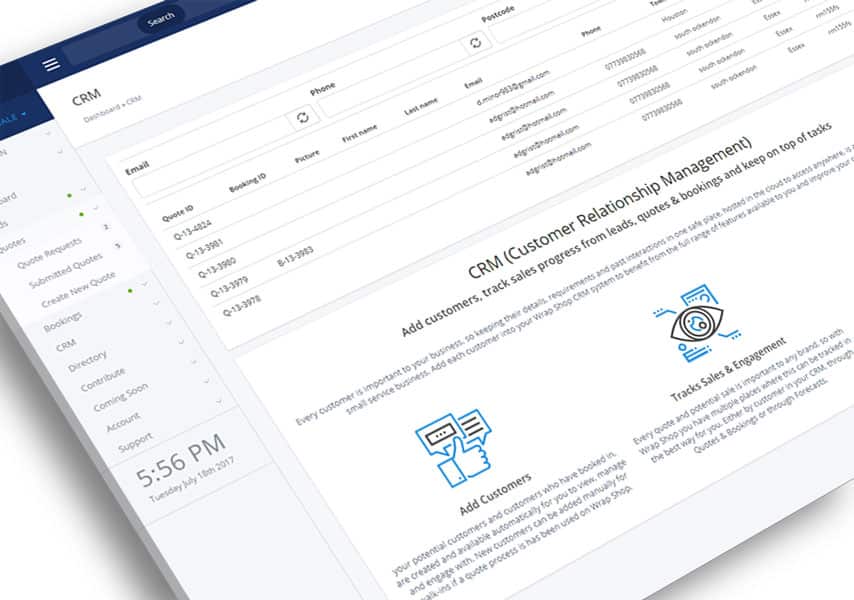 Stay on top of important information and tasks to improve & support your customer service
Store details

Customers may have multiple contact details or have a preference for how they wish to be contacted. Store all of this in one place, accessible from anywhere on any device.

Track conversation history

It is important to remember what requirements a customer may have or remember things you have discussed as part of future projects. Track conversations and add notes to customers so you are always on top of their needs and can quickly get to what is needed.

Manage tasks

Assign and track tasks for each job or client so you and your staff can ensure that each project is completed on time and to the required specification of the customer.
Manage contact lists to best suit your business and increase efficiency within your business
Apply tags

Tag customers so you can segment your database into groups based on various factors such as service type, customer type or even billing type. This makes managing your contact list much more efficient.

Import/Export

Import and export customers and databases from and to major contact lists such as Outlook, Gmail, Vcard or spreadsheets and csv's.

Search features

Powerful search features to find the customers or groups based on name, location, tags and even social media usernames.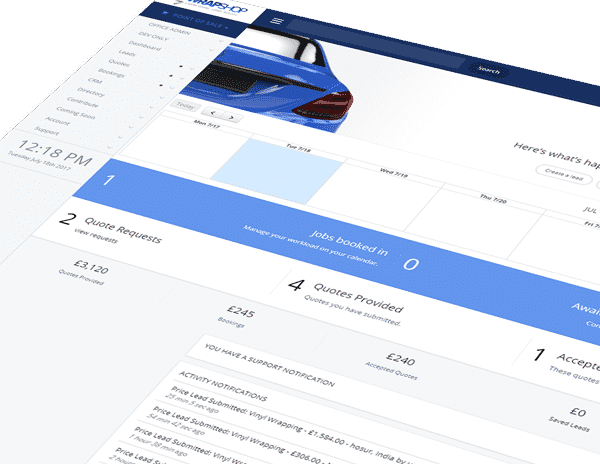 SIGN UP to Wrap Shop® & the 3Dom Wraps Network now, it's FREE for 7 days! Become part of the biggest and most advanced Automotive aftermarket services directory & automotive business tools product online