Price calculators are a powerful way of filtering your website leads to ensure your time is spent on genuine and valuable quote requests. As part of our mission to grow the automotive service industry, we are able to offer our calculator embedded on your site. Provide customisable prices quickly and easily to suit your needs and deliver powerful services to your potential customers.
Get your account now
New accounts come with a no obligation 7 day FREE trial.
Spend your time on the customers that matter
Don't spend your energy on those leads that are unlikely to convert. By providing your website visitors with a solution, should they just want to understand the likely prices of your services, you will naturally filter your leads to leave the ones that will drive genuine results for your business.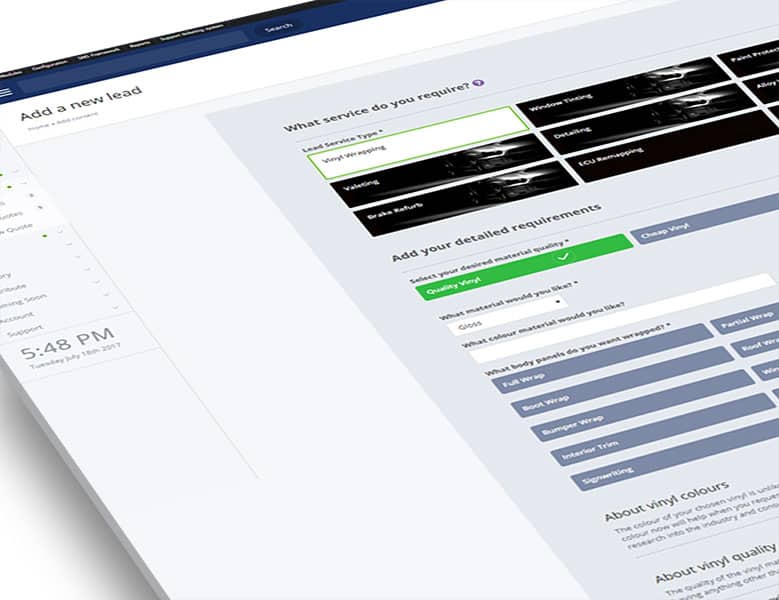 Advanced technology, without the cost
Powerful tool

The calculator is a powerful and advanced tool that has been created with valuable data and programming technology at its core.

Configurable

Setup exactly how you want so your website visitors get the calculated prices that suit your business. Very simple changes with highly valuable results.

Lead generation

Users will use your calculator and be prompted to talk with you directly to receive a professional, customised quote if they believe they can afford your services. This will increase valuable lead generation through your website.

Easy installation

Our calculator is a form that embeds on any website and adds a feature that many small businesses are unable to access.
SIGN UP to Wrap Shop® & the 3Dom Wraps Network now, it's FREE for 7 days! Become part of the biggest and most advanced Automotive aftermarket services directory & automotive business tools product online.