Booking Management System
Being able to manage bookings alongside your customer lists, quote requests, invoicing processes and making them available in the cloud is a luxury that is often not available to small business in the automotive market. Our Wrap Shop® & its booking management system is here to change that for our network.
Sign Up Now
New accounts come with a no obligation 7 day FREE trial.
A simple overview drives huge results
Access and create bookings from anywhere with your schedule stored in the cloud. Wrap Shop® has a significant booking management system and features that connect directly with other tools inside the product. Take a quick tour of our system and see how your bookings, and business as a whole, can be improved with this feature.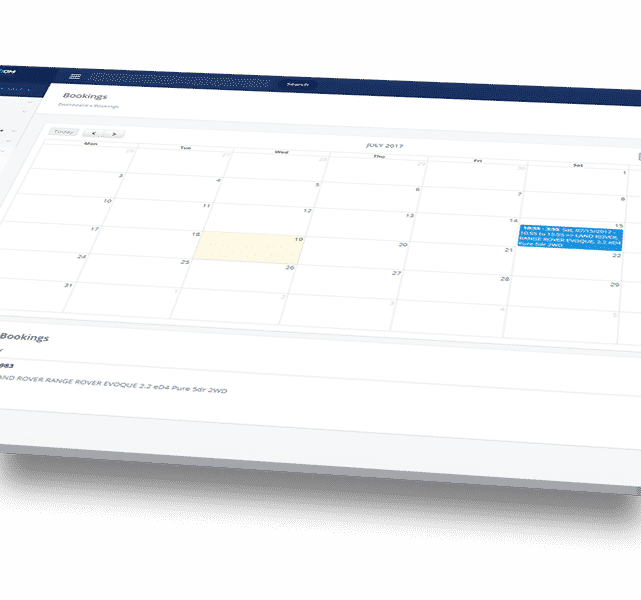 Speed and efficiency for your business
Create, edit, delete bookings, anywhere, any device

If you are as engaged in your business as most business owners, you will want to have your eye on all aspects of the business and drive growth. Time is money in the services industry and you understand the importance of a full booking diary but also an efficient and cost effective one. With our booking management system as part of Wrap Shop®, you will never be far away from full control of your bookings or customers.

Create bookings directly from quotes

Creating quotes is a long process, more so than creating a new booking for your services. When creating quotes using Wrap Shop®, you are able to easily convert into a booking, bringing with it all the customer information, vehicle information and service information, connecting directly to the CRM and invoicing systems also featured in the system.

Repeat, scheduled bookings

Many automotive service professionals are used to providing regular services to repeat customers. When using our booking management system you can easily mark bookings as repeat based on specific days and time between each service.
Increase revenue through better booking efficiency
Increase occupancy

Every service provider wants a full diary or a full workshop and managing your available slots can be an essential part of your business management. Ensure your occupancy rates are as high as possible and if your see quiet periods coming up, why not spend more time on our lead marketplace?

Automatic invoicing

Once you mark a booking service as complete, from any device or on the go, you can request to automatically send an invoice or receipt of payment using the information in the quote, booking and CRM system.

Customer notifications & reminders

Never let another customer miss a booking by keeping them notified of the upcoming service in the most effective ways possible including email and text message. If they are unable to make it, they can easily let you know with enough warning.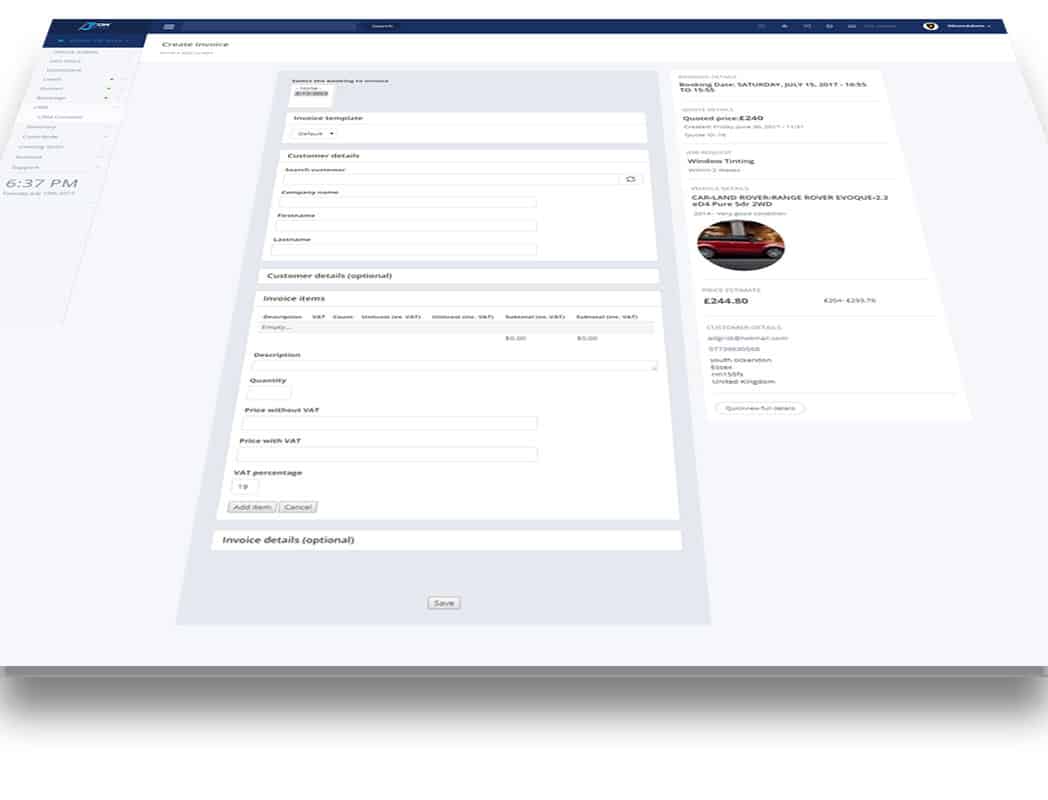 SIGN UP to Wrap Shop® & the 3Dom Wraps Network now, it's FREE for 7 days! Become part of the biggest and most advanced Automotive aftermarket services directory & automotive business tools product online.