Running a successful business is more than just providing a fantastic service and invoicing comes with the territory. We believe your time is best spent working on cars and as part of Wrap Shop® you can create beautiful invoices quickly and easily with our invoicing software.
Get your account now
New accounts come with a no obligation 7 day FREE trial.
Less time, better results
Take a quick tour of how easy it is to create and manage invoices from within your Wrap Shop® dashboard, utilising some great features that are now an essential part of running small businesses in the cloud with invoicing software.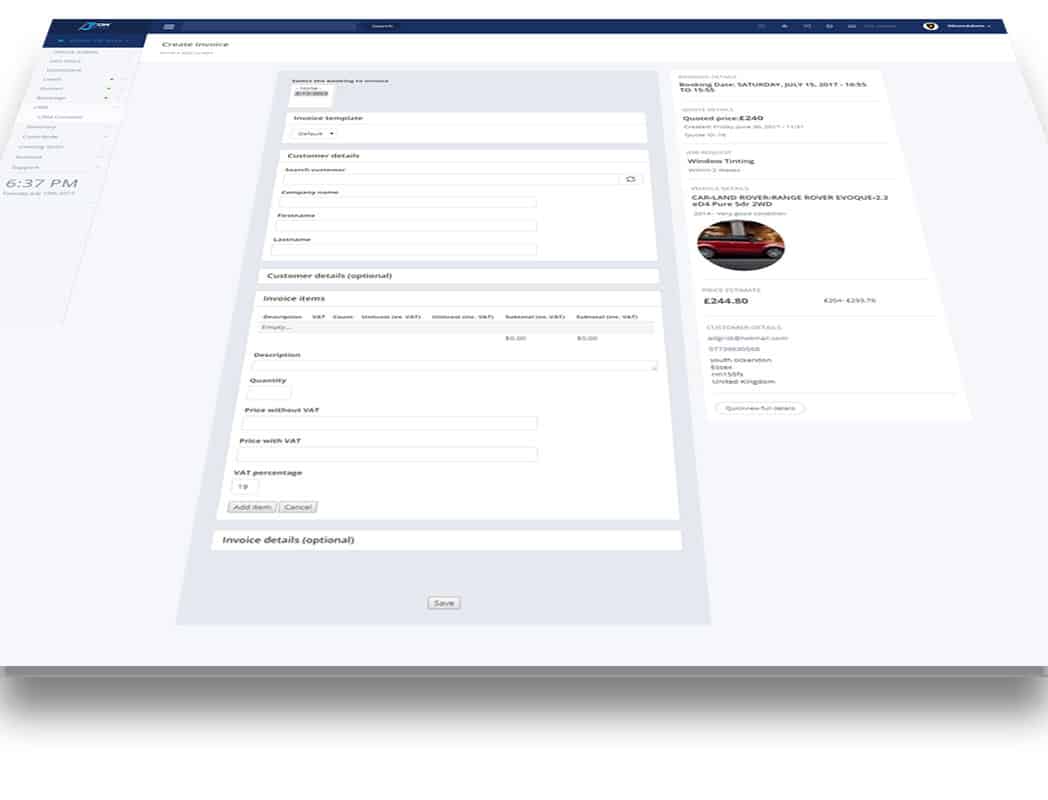 Create quality, professional invoices with ease
Fully customisable

Add your logo, choose colours, layouts and fonts and build the invoice template you have always wanted. Impress your customers and show you do things the right way.

On the go, in the cloud

Wrap Shop® works great on mobile and tablet meaning you can invoice while you are on the go and access your cloud stored invoices anytime.

Easier payments

Allow your customers and suppliers to pay an invoice directly online via online credit card payments. Get paid faster with low processing fees.
Improve your invoicing workflow so you can focus on your job
Track invoices

Instantly see what invoices have been sent, what have been paid and what ones are overdue. Simple and effective invoice management.

Recurring billing

Have regular customers or clients? Setup recurring invoices to be created and sent automatically as part of an effortless system.

Payment reminders

Wrap Shop® can send out automatic reminders for invoices that have been sent and are overdue based on the settings you have provided. Saving time and energy.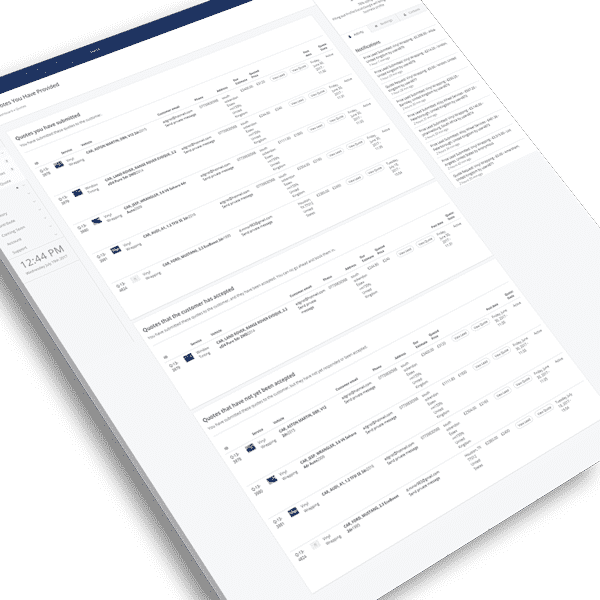 SIGN UP to Wrap Shop® & the 3Dom Wraps Network now, it's FREE for 7 days! Become part of the biggest and most advanced Automotive aftermarket services directory & automotive business tools product online.