Boat Wrapping
Wrapping your Yacht or speed boat can bring a stunning new finish to the open water, while protecting the surfaces below.
Find International Professionals | Get a Quote | Use Our Price Calculator
Only the best suppliers, materials and brands
Boat Wraps & Yacht Wrapping
Find skilled marine vinyl wrapping experts, available for international projects. We take the hard work out of your search with the best boat wrappers listed in our network.
Boats | Yachts | Speed Boats | Jet Ski | Boat Interiors | Yacht Interiors
Boat Wrap Calculator
Get a quick estimation using our online algorithm for your Boat, Yacht or even Jet Ski, and convert into a quote request.
Boat Wrapping Quotes
Our quote requests become available to some of the worlds best marine based vehicle wrappers, providing you with the best price & service.
Get Your Boat Wrapped
Select your best quote and wrapper before booking in with them and get your boat looking sensational.
Boat Wrapping & Yacht Customisation
Incredibly, vinyl films are now considered to be of such high quality that they are suitable for the use on the hulls of boats and yachts, making yacht customisation just as effective as on cars, bikes and vans.
The boat wrapping process is essentially the same as any other vehicle wrap, just on a larger scale, with more material and in a dry dock, although some wraps can be done on the water. Working with experienced marine wrap specialists can reduce the time and money it takes to transform your boat.
What boat customisation options are there?
When you first consider having your yacht wrapped in a new material or colour, it may seem like an impossible task, so we outline the processes in more detail below to give you a greater understanding of what is involved. Knowing what the wrapper will consider before providing a quote will make the process easier for both parties. Once you're happy, submit a quote request with our network of skilled boat wrappers.
Continue finding out more, request a quote or explore the additional marine customisation services below.
Working with leading boat wrappers is far cheaper than having a respray for a colour colour change to suit your needs. Anywhere in the world, your choice of wrapper can come and carry out their high quality service without expensive or time consuming sanding and surface preparation. Often a simple surface cleaner is all that is required prior to a boat or yacht wrap. Far quicker and less intrusive than painting, carrying our a vinyl wrap on a boat will not eat into your schedule or lead to significant downtime for the yacht or even it's staff/crew. If a wrap can be carried out on the water, this will also speed up the process and prevent the need for dry docking. A massive part of maintenance and cleaning of any vehicle, but especially boats, it protection. Providing a layer of protection between your valuable surfaces and the elements, such as salt water, wind and even UV rays whilst out on the open water, could save you significant detailing costs. Vinyl wrap protects foremost but is also easy to clean and maintain using specialist wrap detailing products. The power of vinyl wrapping is apparent whether it is applied to a car, bike or boat, with it's most redeeming feature the ability to remove the film at any time, restoring your boat surfaces back to the exact condition they were before application. Ensure your chosen wrapper uses only the best materials to provide you with not only a long lasting wrap (up to 8 years in some cases) but also a powerful manufacturers warranty. Buy your boat wrap with peace of mind. Simple surface preparation is that will be required, must quicker and cheaper than the prep for a respray. Easy preparation means cheaper pricing and quicker installation. Painting requires the use of damaging solvents and paints that are not good for the environment, neither of which are needed with yacht wrapping. Once a wrap is removed, the vinyl can also be recycled, making the process much better for the environment. Your boat is like a blank canvas with the only limitation your own imagination. From full colour and material changes to signwriting, branding, event promotion and even graphic styling such as racing stripes and livery designs. If you have a great idea for your yacht customisation, speak with our suppliers or ask them to help you create your boating masterpiece.
Interior Yacht Wrap
Does your yacht interior need a refresh or refurbishment? No need to rip out existing surface or units, with incredible architectural films now available to transform interiors in a matter of hours, you can save significant costs and upheaval. Material ranges are enormous, with an almost unlimited range of options from gloss and matte to chrome, brushed aluminium and textured films. Your interior can become anything you want it to be using interior yacht wrapping.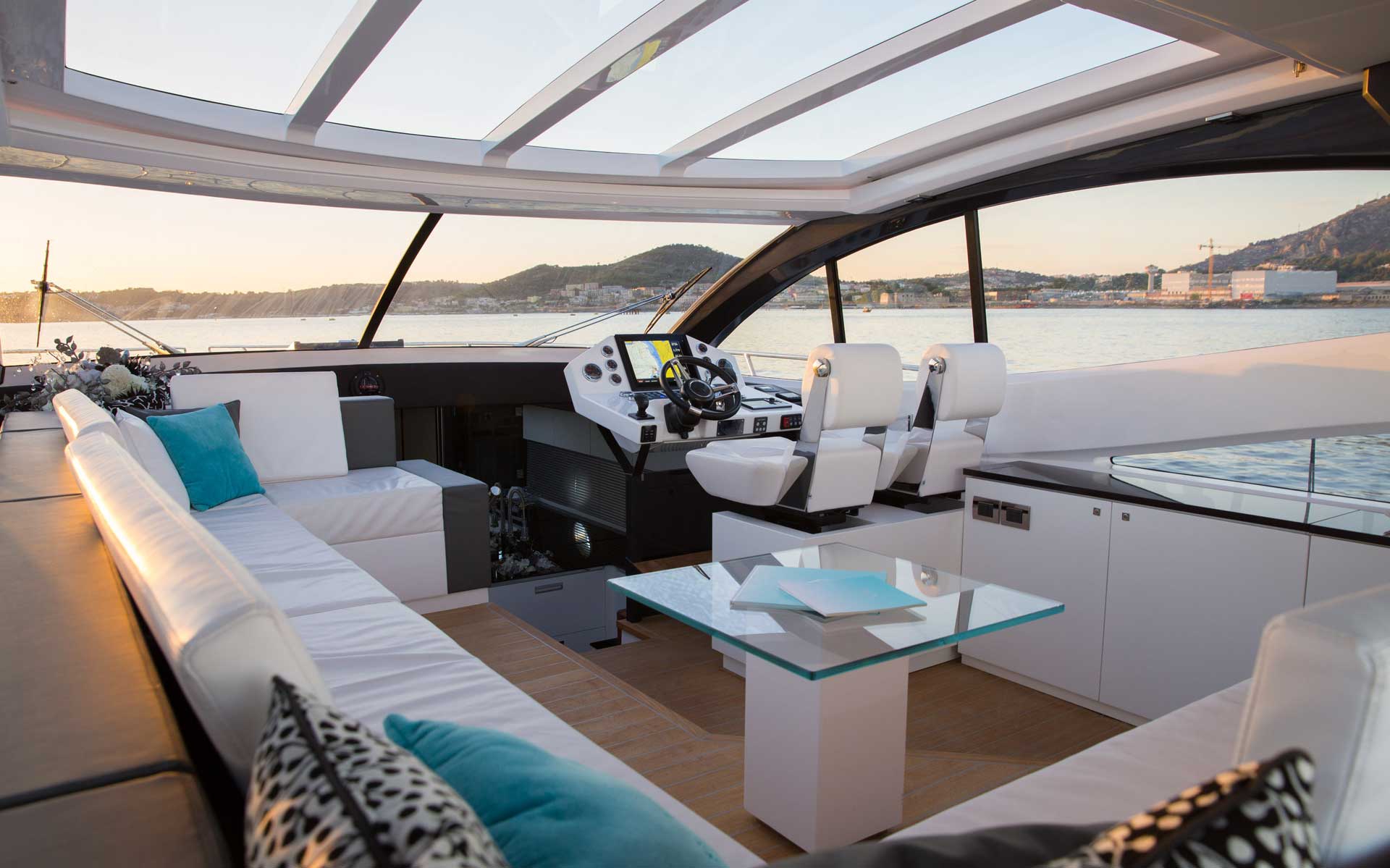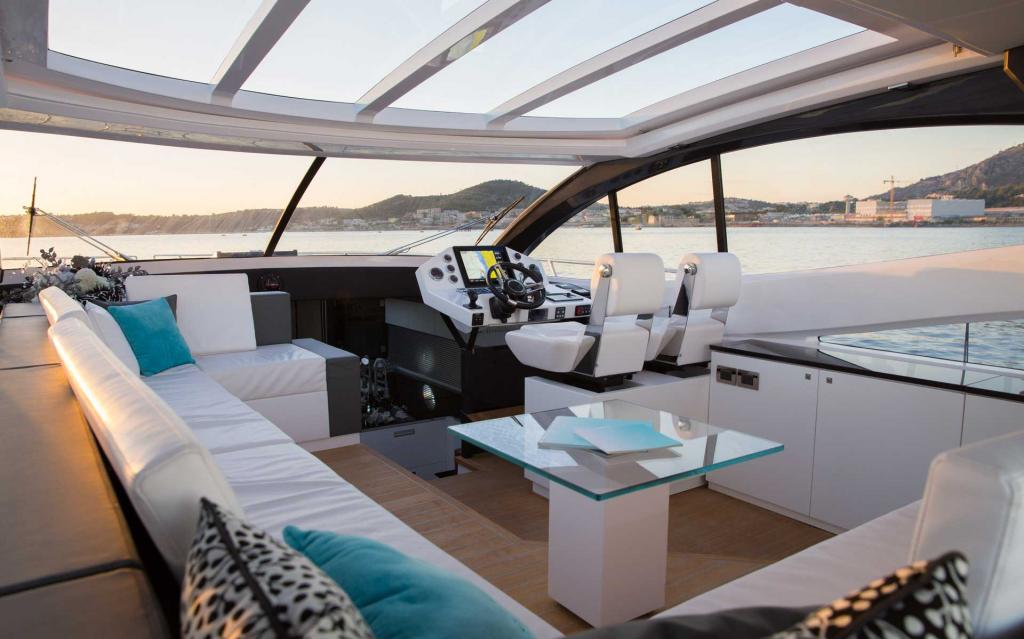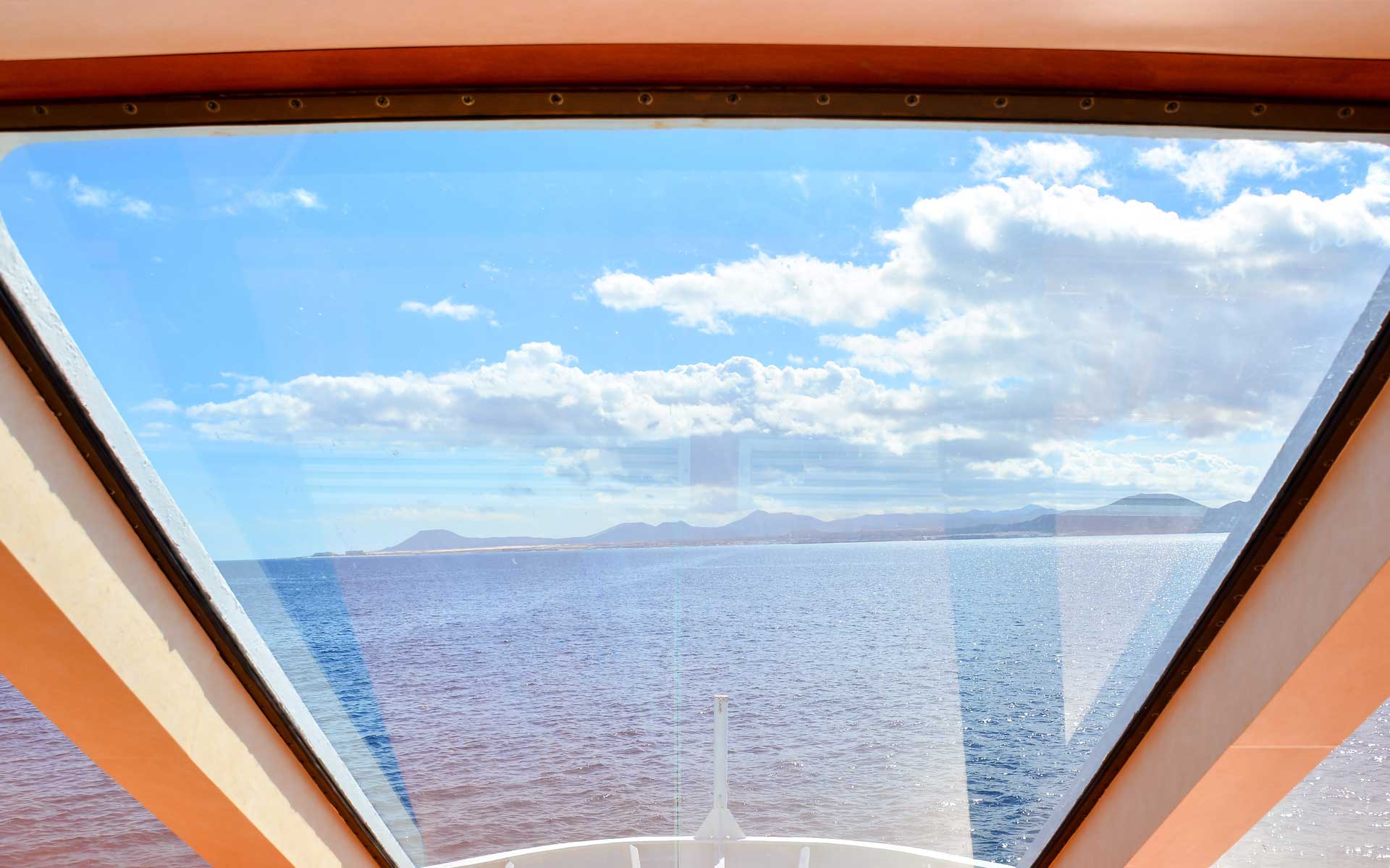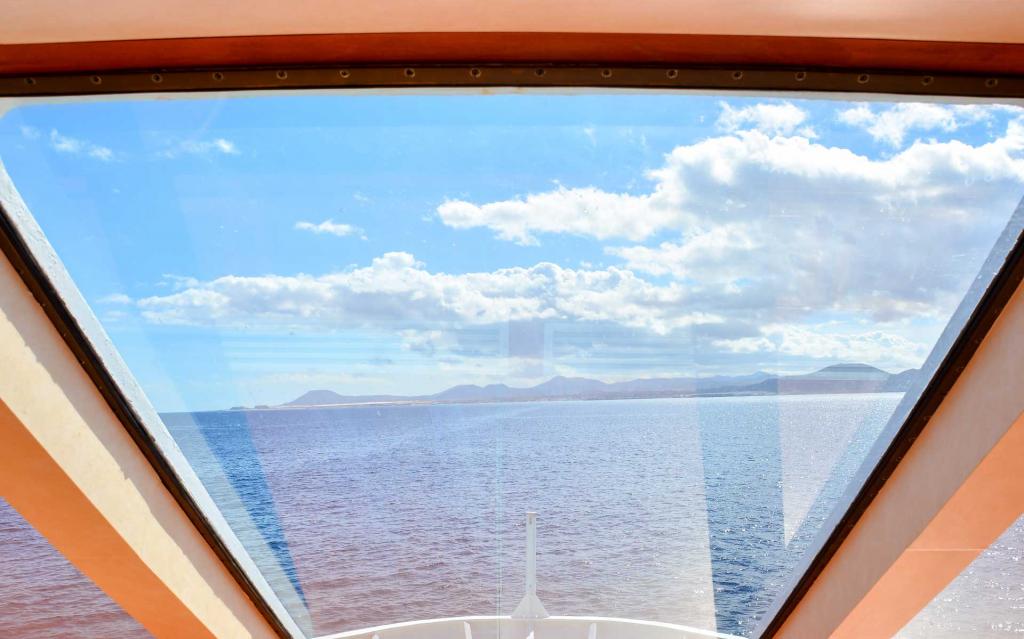 Boat Window Tinting
Specialist marine window films can be an essential part of owning a Yacht, reducing the effects of glare and blocking 99% of UV rays from entering the boat, preventing sun damage and keeping things cool on the summer months. Leading films also work to insulate the interior and keep it warm on those cooler days and months.
Yacht Surface Protection
Clear vinyl films can be used to protect the vulnerable areas of the boat, to prevent scratches and wear and tear, reducing the need for expensive detailing or repairs further down the line. PPF from leading paint protection manufacturers often have self healing properties, making the film last for many years whilst staying in top condition.