Alloy Wheel Refurb Prices
There are various types of alloy refurbishment and colour change services available from many service providers around the world, making finding a basic price difficult. 3Dom Wraps simplifies the process of finding price estimates and getting official quotes.
Find Local Professionals | Get a Quote | Use Our Price Calculator
Try Calculator
Alloy Refurbishment
Instant alloy wheel refurb & colour change price estimates
Getting your alloy wheels refurbished, painted or powder coated will cost different amounts on various factors such as location, how many wheels need working on, how many spokes they have, their size and their current quality. Our computer generated price calculator will enable you to submit a quote request directly to our network of alloy wheel specialists, using the information you have provided to receive your estimate.
Latest prices from our calculator
Only the best suppliers, materials and brands
How will the alloy refurb price calculator work?
Your location
It should be no surprise that where you live has a significant bearing on how much you will end up paying for alloy wheel refurbishment. This is due to the differing costs in rent, staff and equipment, which is a factor in any service or store so alloy wheel refurb prices are going to be the same. At 3Dom Wraps we look to work with a small collection of highly skilled alloy repair specialists in some key locations, meaning that we can be more accurate with our estimated prices although delivery/collection of alloys will alter the costs some what.
Our calculator uses an algorithm that includes location based calculations in order to provide more accuracy for a particular area, city and even country.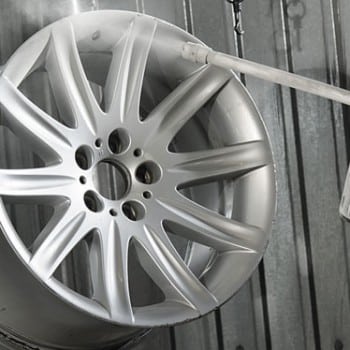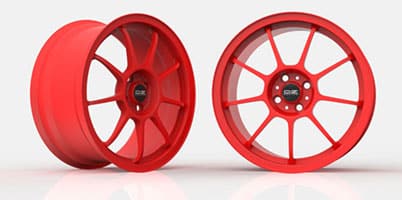 Your Alloys
'How much does it cost to paint alloy wheels?' Professionals around the world are used to hearing this on a daily basis and in some cases they will be able to give alloy wheel refurb prices, but usually they will need more information, such as what wheels do you have and what condition are they in. Obviously this will have an impact on the costs involved as it will change the required workload for the service being carried out.
Our calculator takes details about the alloys you have and passes various scoring values into our algorithm to best estimate how much it may costs to repair or change the colour, how it would take and even how the condition of the wheels may add additional preparation time for the specialist.
Get Car Detailing Products
Alloy Wheel Services
Believe us when we say knowing what alloy wheel service you would like is essential when getting a price estimate or quotation from a professional. Anyone doing any type of service needs to know the customers requirements so they know what they need to do and estimate based on that, how long it will take and what they will be working on.
Our calculator takes the exact requirements of your service and makes estimates on the above factors within our unique algorithm. The outcome is alloy wheel refurb prices that suits what you need along with what the specialist will need to do.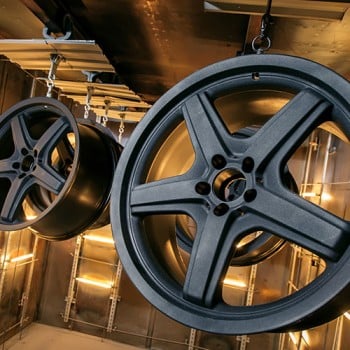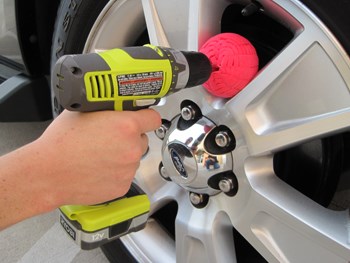 Service & Material quality
You get what you pay for, something we were all told growing up and this is no truer than in automotive customisation. There are always cheaper prices available but when it comes to your highly valuable cars and alloy wheels, price is not the most important aspect of the service you need. Always consider the skills and quality of the service you are going to get when you look at alloy wheel refurb prices, which is exactly what our calculator does!
The 3Dom Wraps calculator takes into consideration the quality of materials and service selected by each user so we can accurately inform each person about the affordability of a car wrap for their own specific needs.