A Recreational Vehicle or RV is a large vehicle that can be brought to long-distance road trips. RV is good for someone who loves to travel on the road and some who values comfort while travelling. An RV provides so much convenience to its owners which is why most people like to personalise them according to function, style and taste.
One of the best ways to customise an RV is buying and installing some useful upgrades that can improve overall convenience. When you're out on the road, the last thing you'd want to do is stress out on the lack of comfort and functionality of your RV.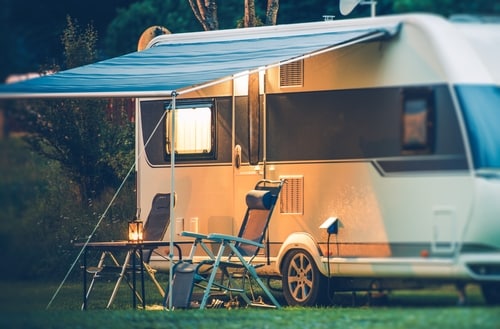 Here are some upgrades that will make your road trips more enjoyable:
1. Satellite Dishes
Level of Difficulty: Medium
Time to install: 1-2 hours
The cost to upgrade: $500+
A TV in an RV is nothing new but a TV with a satellite dish is something out of a dream. Sure, it's always good to watch the scenic view while travelling but, at some point, you'll eventually miss your favorite TV show, and if you don't have a signal booster or a satellite dish, you're going to miss out on the latest episode.

When choosing an RV, learn and find the best portable satellite dish for RV. Watching TV is always an excellent way to let the time fly, especially when the weather is terrible and you're stuck inside your RV for an indefinite period.

2. Laminate Flooring

Level of Difficulty: Hard
Time to install: 2-3 hours, depending on the size of your RV
The cost to upgrade: $3-$5 per square foot
An RV usually comes equipped with carpet flooring and even though they are lovely, they can also be difficult to maintain especially when you're on-the-go. For a better long-term function and maintenance, get rid of the carpet and install laminate flooring. They're easier to, and they add a more premium look to your RV.

Imagine you're travelling to the beach and you end up bringing in sand, which gets into the carpet. Cleaning off the sand will take hours, if not days; aside from that, the smell of damp carpet can be disappointing. Having a laminate floor will quickly get rid of that problem.

3. LED Lights
Level of Difficulty: Easy
Time to install: 15-30 minutes depending on where you are placing it
The cost to upgrade: More than $15, depending on the brand and model


LED or light emitting diode lights are beautiful and energy-efficient. These things are a must-have when you want to have ample lighting that's going to last you a long time. LED lights were known to be very expensive back then not until recently were they able to find a more economical and cheaper way to manufacture it.

You can put a string LED lights in storage spaces so you can see when it's dark. It's also a good idea to replace all your incandescent light bulbs with LED as they are brighter and economically friendly. You can also place some string lights outside your RV for a cheery campfire mood.

4. Extra Batteries
Level of Difficulty: Hard
Time to install: Depends on the quantity of batteries you'll install
The cost to upgrade: $150+

Most RV's are equipped with heavy duty batteries. But for those who need that extra juice to power more pieces of equipment, having a spare battery installed will solve your problem. Additionally, if you'll be travelling to remote areas for a long time, you don't want to be running out of electricity. Whether it's an upgrade for vanity or practical purposes, you can never go wrong with an extra battery in your RV.

5. Faucets and Shower heads

Level of Difficulty: Easy
Time to install: 30 minutes – 1 hour
The cost to upgrade: $15+
This might seem a little trivial and quirky but, it's actually one of the best RV upgrades you can get. Most RV's will have faucets or shower heads with terrible water pressure, that will make it impossible for you to enjoy bath time. Yes, a good water heater is a part of the solution, but it's the pressure that's going to relax you.
For example, when you're out hiking and all you can think about is that long and warm shower after. A good shower head will definitely give you that comfort you need.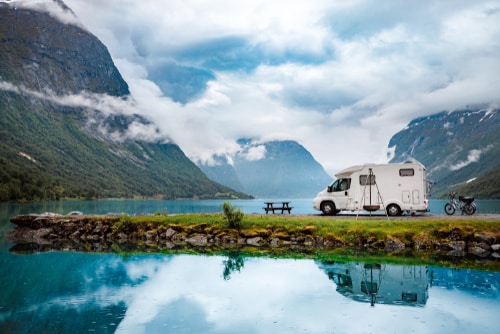 Conclusion

An RV is also an investment more than being a mode of transport. Just like any other investments you make, you want to upgrade and modify it to your needs. There are a hundred more upgrades available for your RV, but the things mentioned here are those that can easily make your life on the road relaxing and more convenient.