Index
Existing Racing driver website & digital content
Until quite recently a racing drivers name, and whole career, could be based around a
race livery design
or the brands that were backing his racing future. Think Senna and the famous Marlborough McLaren MP4-4. Unfortunately no matter how hard the Motorsport industry continues to ignore it, a brand will no longer get a ROI from a logo on your car or race suit, not in its current format. Something has to change from within the sport, starting with the education of the drivers themselves. Over the past few weeks we have seen some big changes in F1, with talk of Alice Powell being propelled into empty Caterham seat, to Will Stevens eventually taking it. In both these cases, it is safe to say that there was I stand out marketing opportunity or avenue being explored. Other than that of Caterham themselves. We must assume that family money was again at play. We have written a post about this here. But the most telling thing we noticed throughout this, was the lack of web presence from both Alice and Will. Alice's website, when news of her potential seat with Caterham, was functioning, just, but without any images loading and not updated for a year. Where is the marketing potential there? Big miss for 2015, unless there is family money to help along the way. As for Will Stevens, well he enjoyed the best day of his life at the Abu Dhabi Grand Prix, mixing It on track with the likes of Alonso and world champion Lewis Hamilton. Other than the clear gulf in ability between not only Will and his team mate Kamui Kobayashi and the rest of the field, was the lack of a website. Who is this guy? Why is he in F1? I'll Google him! Confronted with an 'under construction' page, I moved on to learn that the boy from Essex has barely won a race in some very junior formula, let alone proved himself as F1 material. The sport has problems and questions will be asked, there is only so long a loyal fan base will put up with the current decline in quality drivers. Once the current superstars are gone, we are left with below par, wealthy men, that we could just watch in Porsche Carrera Cup, if that's what we wanted. Alice and Will both missed out on a huge opportunity to build some valuable analytics and provide a quality we presence to those no doubt Googling them over the past few weeks. No doubt Wikipedia has done a lot better from it than them and their 'sponsors'. So why are racing drivers not getting digital right? Well it would seem many are taking advice from the wrong places. Professional teams are no better positioned to offer any form advice about digital than the drivers themselves. Digital marketing and branding is essential for business, advertising, PR and exposure, so this must be educated to young drivers. Motorsport seems stuck in a rut of dated content and content creation and it must break free, be creative and encourage innovation in digital strategies and sponsor partnerships. We are here to provide an essential guide to a racing drivers website.
Essential guide to a racing driver website
So having discussed some of the reasons of why an effective racing driver website is important, we are now going to provide an essential guide to make sure you are prepared for a successful career in Motorsport. Digital media & content crosses various platforms and has a very broad meaning, so although we will cover some of this here, make sure you check out our other blogs that will bring you up to speed across many of the areas that make up digital. If you need any support or services relating to the below, take a look at our 3Dom Wraps
digital services page
or
contact us
.
Simple to use CMS
Content Management System is the way you will create and upload content for your website. A simple CMS is essential to ensure your time is spent on content rather than trying to work out how to post it. Your website will be designed and built for you, by the likes of 3Dom Wraps or other design services, and they will choose a CMS for you, usually based on what they are used to working with. In our opinion the easiest and most user friendly CMS to be using for racing drivers, and motorsport in general, is WordPress. Originally built as a simple off the shelf solution for bloggers, it has developed into a very in depth CMS with a huge amount of content and online support. With WordPress, pages and posts can be created with ease whilst media content like images and videos, can be easily managed by the site user, most likely yourself. If you are to have an effective website as a racing driver, then you will need to be able to control your website through a CMS. Unless you have deep pockets for your web developer, PR company or management company to manage it all for you. There is a downside to PR support, over and above the basics, which we discuss in more detail on our '
When Motorsport PR has a negative effect on…PR
'
Responsive
We have created a full post on '
Responsive Motorsport website design
' but we shall also share the basics here. Responsive simply means a website that will dynamically change depending on what device you are viewing it on. On your PC or laptop it will look and feel like a website, yet when viewed on an iPad or mobile device, it will look, feel and function like a mobile website. The menu will be different and the controls will be more intuitive to touch input. The world is moving faster by the day and we are all working and connecting on the move, so we need to cater for the fact that a huge % of your web traffic will be coming from a mobile device. User experience is massively important, so if your website is not friendly to use, ie the user has to scroll and zoom and cannot see content clearly when viewing on mobile, then they are unlikely to read or interact with the content that is there. Your website MUST be responsive, if it isn't, look to get an upgrade as soon as possible before the 2015 season starts or before you begin looking for sponsors.
Simple, clean and clear
Websites do not need to be expensive, flashy or over designed, simple is fine. Racing drivers do exciting things day in day out, so content will not be a problem, so let that do the talking for you. Avoid some of the Motorsport traditions of clip art flags, or clip art in general, and get a clean cut website. We recently worked with young racing driver Piers Prior on his website. Although Piers is yet to begin using his CMS effectively yet, he now has a great base to build upon for 2015. Take a look, on any device,
PiersPrior.com
Driver branding
A driver brand is a great way of promoting yourself as a serious proposition to investors, sponsors, partners and teams. it gives you an identity that can be transferred throughout your content like your website, social media, race livery design, race suit, helmet, just about anything you will need throughout your racing career. Again, as with the design of your website, it does not need to be expensive to create or be too complex in its theory. Go simple with a unique identity relating to you, your personality and your goals in Motorsport. Here are some examples of some simple but effective Motorsport brand designs: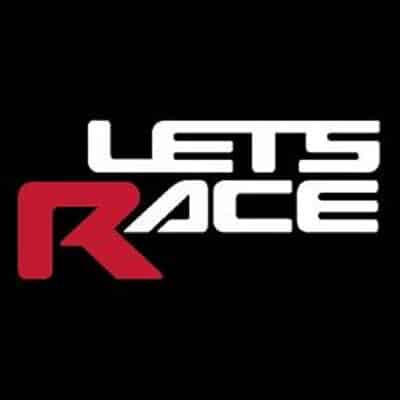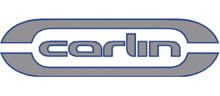 Driver profile
Your driver profile is your opportunity to sell yourself and what you are all about. Think of this as a little like a sponsor pitch. One of the first things a potential sponsor will do when contacted by you or your management, is put your name in Google. First of all they will need to be able to find your website (this is where
SEO
comes in to it below) nd secondly, they need to get a feel for what you're about and how you are going to be a marketing asset to them. They will want to hear about your past, but they will most likely want to hear your goals, what the future holds and how you will be promoting your partners both on and off the track. What makes you different to other racing drivers? What are you doing within Motorsport to improve the ROI for investors? What are your thoughts on what needs to change in Motorsport to make it a more effective marketing platform? Your race wins and career in various racing series will provide some information on how likely it is you will be on the podium or maybe even feature in TV interviews, but it is not the only information they will want to read. Really think it through and develop it as your career progresses and as new ideas come to you. Don't leave your driver profile un-edited and out of date.
Sponsors
It goes without saying that your sponsors are going to appear on your website, but what more can you do for them beyond just a logo and a back link (See SEO below for more on back links)? Actually this simple link and branding is going to offer limited value to your sponsors, unless your traffic is very high. So what can you think to do to be more creative when it comes to your sponsors? Can you write a page for each sponsor, featuring their products and services? Can you feature sponsors in blog posts on a regular basis, talking about what they are working on or what you're doing together? Could your sponsors guest blog for you, providing you with some content, directly relating to you and the partnership? Could you make videos about their products and services? If you can find ways of supporting sponsors as much as possible on your new and effective website, then your offering when looking for new sponsors is going to be improved, not to mention your relationship with current sponsors is going to get stronger. ALWAYS look to the future and how you will be able to better market yourself to potential sponsors and partners through work you are doing now. Don't wait until you need funding, to start offering things to sponsors without any previous information and data about what it is and how it will help them.
Blogs & Vlogs
Blogs have more value now than ever and they are not just to keep your visitors up to date on what you are up to. Search engines are key to the success of online businesses across the world and your website, as a racing driver, is no different. We discuss this in more detail below under SEO, but lets discuss exactly what a blog is, how you can use it and how it can help your digital content. We write blogs to help our potential customers and to help Motorsport. It is the industry we are in and we want people to know we can help them improve and we also want Google to know that we know what we are talking about. We want the internet and the people who use it for Motorsport sponsorship, livery design, car wrapping, Motorsport digital content, Motorsport social media etc to know that they can come to our site and read useful content and use our services as well. Our blog is a guide to us and what we can do. We write content that is valid, current and directly linked to our business activities. So as a racing driver you need to do the same. Writing a blog post about your race weekend is great and it will keep your fans, contacts and sponsors up to date on what you're doing. But also ask yourself some questions: Does my blog post offer anything to the reader? Will my blog drive people to my site? Why would someone who doesn't know me read my blog? Does my blog offer direct value to my sponsors, either through generating traffic or by directly referencing them? Once you start to think in this way, you need to find solutions to your own answers. For most racing drivers, the answers above will be No. It doesn't have to be that way and I'll explain why.
Racing drivers are doing things day in day out that most people can only dream about – Tell people about this.
Racing drivers have access to amazing content, photos of cars, videos of cars, grid girls, paddock footage etc find the unique!
Racing drivers have spare time. Whether you think you do or not, there is time in your schedule to write great content, tell stories, be funny, anything that adds value to your website.
Most sponsors sponsor because they have a direct link to Motorsport, so create content for or with them and post it online.
You know how to drive a racing car, most people don't, tell them how, show them how, demonstrate why.
You travel the world while most of us are at work, show us more, teach us more
This list can go on and on, only you know exactly what you do day to day, so you have to get creative and identify the value in your life. This will then enable you to answer YES to the above questions and your sponsors will be happy and you may even gain sponsors in the future off the back of it.
Social media
We have discussed
motorsport social media
a lot on our blog, most notably in our post '
Essential guide to Motorsport Sponsorship
' and we have an upcoming post dedicated to it. This section is more about simply featuring your social media accounts on your website effectively. Firstly, you should be active on social media as a racing driver to maximise your exposure and to connect with Motorsport fans and your sponsors potential customers. If you are not active on social media DO NOT feature links to your accounts on your website. Many people will tell you and advise you to make sure they are on there, but an inactive account is far worse than no account. Don't show potential sponsors that you are not looking to connect with their potential customers and that you do not bother to keep it up to date. If you are active then get it on the website and encourage followers. Also look to have your blog connected up to your social accounts and include links for your readers to share your post on their own social media accounts.
Media
Photo's, video's and links to online content, are all classed as media on your website. We purely want to outline some basics when it comes to media, mainly relating to quality and size. Photos
Keep them small in file size but big in pixels. This means your media needs to be 'saved for web'. This will keep your website fast and look good to Google.
Make sure they are great quality. No one wants to see pixels in your images.
Aspect ratio – Don't squash your images or pull them out of shape. Make sure the aspect ratio is the same as the original or 'Crop' images to suit their location.
Alt tags – give each image a short description so Google knows what it is.
Video Much the same as photo's above.
Mailing list
Your mailing list will become your direct contact to fans, sponsors, potential sponsors and even sponsors customers. It can be utilised to great effect and if it is big enough, generate revenue for you and your sponsors. To build an effective mailing list, you need the contacts on it to be genuinely interested in you or your subject offering. Firstly:
DON'T buy a mailing list from an external source
DON'T rent a mailing list, with limited 'sends' or have an external company for you
Always start to build your own mailing list, but how best to do this? Well firstly, have an email sign up form on your website and social media accounts. If you are providing great content that people want to know about, they will sign up. Add contacts that you work with, network with and have a connection to. The list will start small and over time it will grow into a valuable source of networking and marketing for you and your sponsors. To maximise the potential of your mailing list, you will need to sign up to an Email Campaign service provider. Avoid sending bulk emails from your personal email account. If you would like sign up to use our
3Dom Wraps email server
, take a look and use a system built on an internationally respected email server.
SEO
SEO is a huge subject and we cannot cover it all here, so we will just describe the basics. Be sure to keep your eye out for our SEO guides coming to our blog in the future. Search Engine Optimisation, or SEO, is big business and has become one of the most important elements of digital marketing campaigns for businesses who rely on internet traffic to survive. It should be a consideration for anyone with a website where driving traffic can be important and as a racing driver, this includes you and your website. As described in numerous places above, your sponsors will want and expect some internet traffic to your site in order to have value in their links that are hosted there. If you want traffic, you need exposure through traditional sources AND through on-line and digital sources where your content can be found and shared. So having been through all of the steps above and ensuring that your content and site are great, you need to make sure people can find it. This is done a few ways, again just looking at the basics:
Back links – this is where other sites and internet users link to your website and your content. So your blog on 'How to drive a race car' might be shared by race tracks or track day companies.
Meta descriptions – This is how Google will display the content, so write a short description of what that page contains.
Well designed website – So much of SEO related directly to the quality of your website and how it was built. Get a top web design or talk to 3Dom Wraps.
Content – Top content, directly related to what you do ie racing, Motorsport, cars, bikes, engineering, lifestyle etc
Quality media – Well sized, good quality, tagged and described media is hugely important, so get it done right.
Google 'Crawls' websites to find out what they are, what they are about and what value they will add to people searching the internet for information. You need Google to see your site as an authority in the area that you would want to rank for. If you want to be found as a racing driver, then make sure your content is great around that. If you want to be a brand ambassador for your sponsors, then you need content that is about their area of expertise. ie a Brake manufacturer, test brakes, write about their importance, compare other types of brakes, create content with the sponsor etc and use your position as a racing driver to improve the content, film on track for example?
Analytics
Last but not least, make sure you have Google analytics setup for your website so you can see if you are getting traffic and where it is coming from. All this data is valuable and can help you secure sponsorship if the data is showing strong information. Imagine if your website is doing great online and you know exactly where your audience is based and you are then able to approach sponsors in that area with data to prove you can provide them with valuable marketing solutions. If you get the analytics wrong, all of the above could be in vain. Good luck with your websites and make sure they are in great shape before approaching potential sponsors and before stepping on the race track in 2015. For any help, support or web design services, do not hesitate to
contact 3om Wraps
or see our
Digital Services