How to find Motorsport sponsorship in 2015 and beyond
Index – Use these links to jump to a section
Motorsport Sponsorship Guide
Finding sponsors and making it to a racing grid year on year, or for the first time, can be a very daunting prospect and is more important than simply offering logos on your
livery design
. As a racing driver you are focused, talented and ambitious in something you love to do, but this is unlikely to mean business and marketing is your strong point. This is understandable throughout the sport, with driver management and sponsorship agencies slotting themselves between the sport and the business & marketing industries. This is mostly a costly option and unaffordable for many talented racing drivers with huge potential in the sport but without the financial backing required to compete. Being a fast driver, having a great personality and being an engaging, marketable asset, means you will be an attractive option to many sponsors, with the right guidance. We have a great blog post about 
personalities in F1
for you to read later. If you would like more information or some free advice on
Motorsport Sponsorship
check out our sister site.
1. Identifying Potential Motorsport Sponsors
Researching who to approach for sponsorship is mostly a case of asking why? Why would a sponsor want to sponsor you? You need to draw up your list of potential sponsors that suit your goals and that will benefit from an association with you. You can do this by identifying your own USP – Unique Selling Point
What makes you different from the rest of the field?
What is your ultimate goal and how do you intend to achieve that goal?
What creative ideas do you have to help 'Activate' the sponsorship?
Once you have an understanding of the above, identifying suitable sponsors will be an easier process. Here is a best case example:
'I'm a 19 year old, Scottish racing driver with a season of F4 under my belt. A strong season, with 1 win and an overall Championship finish of 5th. I self financed my early days in karting, earning money in my local neighbourhood helping the community. As my career progressed through karting and the budget required increased, a collection of local businesses were able to provide sponsorship, to which I am extremely grateful.'
We can clearly identify the USP's in here, which will point us in the direction of our ideal sponsors.
Scottish – Why not go local? Appealing to your community, be it nationwide or local, makes sense. The Sponsor can utilise the association with a local sportsman through content for web, social media or in store, through public appearances of the sportsman at local events and attractions or through employee incentives, to give them the chance to experience the hospitality side of the sport with the local hero.
Self starter – Sponsors looking for Brand Ambassadors want & need someone who represents the values of their brand. Hardworking, innovative, creative, local, fearless and passionate. The attributes that have served you well to get you to where you are and that will make you the perfect match for their brand.
Young – Being young or old brings its own pro's and con's, identify this and utilise for your benefit. Being young makes you malleable. It makes you perfect as a brand ambassador, becoming the perfect asset the sponsor wants, rather than them having to find a ready made prospect. On the flip side, an experienced driver may be the ready made solution, with a great understanding of marketing and PR and more likely to be consistent on track.
Fighting against the odds – A humble upbringing, earning the right to compete and making your own luck. This will appeal to sponsors, they will look to sell a story in their campaigns, if you have one you want to tell it.
Now using your USP's, you can begin your research into which sponsors would have the most interest and create a short-list. You will need to research this list at length, looking into their business plan, their goals, USP, company philosophy and most importantly, their 
marketing campaigns
. Now trim and streamline your short-list depending on your findings compared to your own USP and the likelihood that you are a suitable option for the company.
2. Preparation & Motorsport Sponsorship Proposals
Preparing to approach potential sponsors is going to be the most important part of this whole process. You want to go through a process similar to this:
How can I approach the company involved & can I find a contact there?
If you do not have the funds to pay for a Sponsorship Acquisition agency, who pay for access to detailed business marketing databases, then there are ways for you to make effective approaches. A great starting place is 
LinkedIn, 
with the most likely being direct contact via email, phone or face to face networking.
Networking – LinkedIn
Create a full profile with compelling content about yourself and begin to make connections with existing contacts. LinkedIn should be used as a professional networking tool, where utilising your existing contacts will be of greater benefit than trying to directly connect with unknown contacts. Consider your strategy of approach, research your target companies and their employees on Linked In and see if a marketing decision maker can be identified. Whether you are able to connect directly through Linked In or not, you are likely to find a name and job role that will support your initial approach to the company and prevent it being too open.
Direct – Email, phone or in person
A direct approach, without a contact, is one of the hardest ways of successfully finding a sponsorship lead. Be prepared for knock backs and most likely, not hearing back at all. To maximise your chances, approach them in the right way. Ask for the right person, either as a contact or for your information to be sent on to, show an in depth understanding of the company you're approaching, don't be generic, be upfront and to the point and most of all, be an attractive proposition. When emailing, try to avoid sending large files or including lots of images as attachments. Attachments from unknown sources are likely to hit junk folders and never be seen or the size of the email itself will be off putting to the recipient. Aim to include a URL to your proposal or offer to send it on if they wish to hear more. We discuss this in more detail below. Going to see potential sponsors is not something you should rule out. A friendly face in team kit and with something really exciting to show off, is likely to give you the opportunity to make your initial pitch there and then. A little like a job interview, it's your opportunity to sell yourself and use your personality and social skills to impress the prospective sponsor. It is a difficult approach, but certainly for a local business, this could be an impressive method you should consider.
Invite – Host an event as a showcase
If either of the above has earned you a contact or allowed discussions to begin, why not make the effort to create a unique meeting and proposal event? We believe we have a unique concept for a fantastic initial Motorsport sponsorship proposal event. Our partners at 
Lets Race
have a totally unique F1 simulation centre, giving you a stunning venue for a meeting, with the added advantage of being able to offer your prospective sponsor a fun activity they can take part in with you. What better way to earn sponsorship than with fun activity where you can show off your racing abilities directly to them?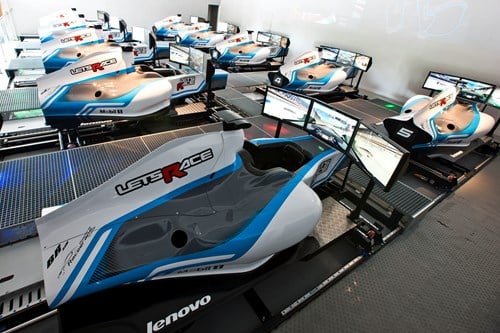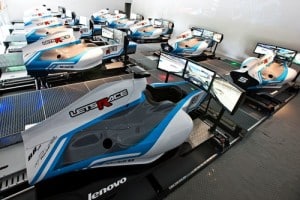 We are actively exploring ways of making this a simple and hugely advantageous method for young drivers. For more information on this, get in touch with us directly – 
Contact Us
You know from your earlier process why you are contacting them, so how can you relate this to the potential sponsor?
You now know why you are contacting your prospective sponsors, you have done your research about them and you are sure they can benefit from being a part of your racing career. Now all you have to do is tell them everything you now know, outlining the facts. We understand this is easier said than done, so how can you effectively do this?
Outline why you are contacting them
In both your initial contact with the company and through your proposal, make it as clear as possible the reason you have chosen to contact them with your specific sponsorship offer. No one wants to be a part of a generic offering, they want to know that what you are offering is perfectly suited and tailored to them. They then know you are not wasting their time and they can invest the time needed to review the proposal. Keep it specific, tailor it to them and get this information in early.
Outline the direct benefits to their business
Anyone can, and they do, quote 'Return on investment', 'social media & web exposure' and 'tv exposure to x millions of viewers'. As a business ourselves, none of these statements would suit our marketing campaigns, not without
specific and tangible data
. You need to be able to prove how these statements are true and how they are directly true to their company. For example: – They will get a return on investment through unique B2B marketing opportunities with hospitality at high profile racing events. – Using 3Dom SponsorDash data, you are able to provide £xxx per month through social impressions to your audience of engaged, british motorsport fans aged 22 – 40 years old. – Using 3Dom SponsorDash & official Repucom data, we can offer tv coverage on ITV4 as a part of a front running team challenging for titles, with x minutes of on screen exposure per race to a demographic of x. Getting to this level data and proving your marketing value over a specific period of time, will have a positive effect on your proposal and increase the likelihood of conversations progressing beyond first contact.
Outline what you will do to help activate any sponsorship
Sponsorship Activation is key to the sponsor once a deal has gone through and a partnership has been agreed. Understanding how and why it is so important, will enable you to be creative with some activation ideas. Get your ideas across in your proposal and outline the process that you can both go through to make it a reality. For example you might offer to: – Create a digital marketing campaign around your time and activities at select locations prior to each race. You can supply content in the form of photos, videos, blogs and vlogs, which your sponsor can use as part of professional digital content. – You are approaching groups of small businesses that are directly linked through the automotive after market industry. You will be able to provide unique networking opportunities at VIP hospitality events. – You will create a social media campaign around a unique service or product that they wish to promote, integrating your involvement in Motorsport and their association with you. This will provide tangible marketing and impression results, that will provide a cost effective solution when compared to their current digital marketing techniques. This is certainly an area that deserves your attention and your prospective sponsors deserve to understand the efforts you will make for them. Below we outline why you should stay concise, so to avoid overwhelming the recipient, you can keep it very simple and offer to elaborate at a later time should they wish to hear more.
Avoid the clichés
We mentioned the most popular proposal clichés above, but there are more. The most important thing to remember here is to be unique and provide tangible data and results. Digital marketing provides so much data and analytic sources, that there is no excuse for being vague. – Facebook and Twitter follower numbers, go far deeper than this. Your follower numbers mean little if they are all based in China and you are approaching a local company in Surrey. Our
3Dom SponsorDash
is a unique tool to provide you with this data. – Promotion on your website is a great offer to a sponsor, if you have strong traffic figures from relevant locations and demographic. Utilise Google Analytics where you can or get help from professionals who can pull the data together for you. Avoid simply saying 'Website promotion' or 'your logo on our website.' To drive traffic, you will need to be active on social media and offer insightful and compelling web content, like videos of your racing, photos, blogs and vlogs. – TV stats and data offers valuable information that will likely be the most interesting for a potential sponsor. Understand the broadcaster and dig into the data beyond the basics you can find on-line. All of your competitors are going to be grabbing the same information. Consider whether you will be a front runner, mid field or a back marker? Will you be winning races or on the podium and get regular TV interviews? By being honest here and understanding why this is important, will add serious value to your sponsorship proposal. Consider contacting
Repucom
or using our
3Dom SponsorDash
.
Keep it concise
Get to the point as early as possible and do not pad out your proposal too much. Consider how it will be read and whether large sections of information and text is worthwhile, or whether simple bullet points will be more effective. It is unlikely though that the recipient will be prepared to read large amounts of text on a
first approach
. Consider leaving out large chunks of less essential information to send them at a later date should they request it.
What content do I have to create a proposal & what would add value to what you want to say?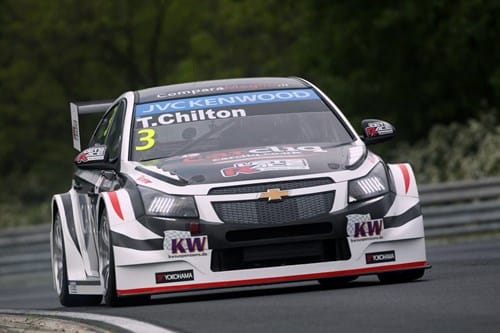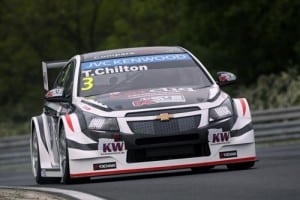 For most racing drivers, you are competing in races and testing on a weekly, bi-weekly or monthly basis. This is a perfect opportunity to make the most of unique content. Photos, videos, blogs, vlogs, social media and engaging with others both in racing and fans, are all ways to maximise exposure through Motorsport. Plan how you can create and collate this content prior to your race weekend or event. Who can take photos or make a film? What do you have to say that is compelling enough that fans and Motorsport professionals will want to engage with it? You will also need to be actively creative throughout the event or have someone with you who can be. This will open up new content opportunities, be that diverse tactical discussions or engineering solutions, how your tyre choice impacted a particular result or how a technical issue had to be managed to drag you over the line. Content is key in digital marketing and as a racing driver who must earn Motorsport sponsorship, you need to understand how and why you need to create unique and engaging content. Successful businesses invest heavily in creative content and that could be your sponsorship budget if you understand this. For more on this, take a look at our
sponsorship applications
or our
Motorsport sponsorship services.
How will you present and what software will you use?
We mentioned this above briefly, describing why sending out a large document file via email may not be the most efficient way of getting your proposal noticed, but there are various aspects of proposal creation that should be considered prior to kicking it off.
Design – Are you any good?
No one expects a racing driver or a team manager to be any good at design, it is not a skill you will require often when focusing on going around a track as fast as possible is your primary day job. This is not to say that a potential sponsor will be so understanding when reviewing a proposal you have put together. If you are limited by your design abilities, then look elsewhere for support with your proposal. This does not mean you have to hire an expensive designer, there are other options.
Format – Is PDF the ideal solution?
A PDF document offers a format that can be opened easily on most devices and can contain a whole host of content including images, text, video and links. Most content creation applications can also save into PDF format, like Word, Power Point and Photoshop. The downside comes with the file size and sending a document to contacts who do not recognise your email address. We all deal with junk everyday and businesses are better setup to protect against spam than most. Prior to sending out a PDF document to a contact, ensure they are happy to receive one and know it is on its way. This way you know it will find its target. An alternative to this is a digital presentation or 'Deck'. With your proposal hosted directly on-line, there is no download required, no email attachments and the whole process is simplified for the end user. Our 
Presentation software
 is a fantastic option for you here.
Software – Powerpoint is great, if you know how to use it?
Understanding software applications is an in-depth process, with many basing whole careers around 1 or 2 applications that allow them to create the content they need. To expect a driver or team to have the required skills on these applications is an unrealistic goal. The result is potentially poor content and has little to no effect on the recipient. Even the best offer contained within, could be lost due to the lack of presentation and design, losing the respect and interest of the recipient. If you are not confident or proficient in the required software, then seek support elsewhere. As with the design above, this does not need to be costly. Again our 
Presentation software
 is an option for you to consider or just 
Contact Us
 for any support you may need.
3. Following Up Your Sponsorship Proposal
It is essential you follow up on your initial approach or presentation in the right way and do not wait for them to chase you. The ideal scenario with any follow up in business, is to give 7 days to the recipient, then drop them a courtesy call or email. Simply ask them if they have reviewed your proposal and if there are any follow up questions, feedback about the content or interest in the project moving forward. It is important to not come across pushy, desperate or show any frustration about a lack of contact, simply show you are following up and allow them the opportunity to respond. We have only touched the surface of finding Motorsport sponsorship in this blog, but it is a step the in the right direction for drivers who are embarking on this journey themselves and without the budgets to have an agency involved. We will regularly create content and post tips to help you along your sponsorship path and we are always available to answer any questions you may have. To Subscribe to our Sponsorship mailing list, please use the form below. At 3Dom Wraps we are creating applications to help with the content side of finding sponsorship, to make great 3D visuals, well designed proposals and Social Media analysis an affordable option for all drivers. Our SponsorDash is a totally unique and highly effective Social Media tool to provide valuable data to include in your sponsorship proposals. For more information on these, please take a look 
here
.