Car Advertising
Earn money by featuring a sticker on your car, using car advertising to promote local or national brands. Make money driving to work, parking on a busy road or driving regularly in your local area
Earn money by driving your car, what could be easier?
Join a growing community in car wrap advertising directly through 3Dom Wraps.

Register Interest
Simply register your interest and start earning with ad campaigns in your area.

Receive Advertisers
Our partners will be in touch as soon as they have advertisers for your car.

Drive & Earn
Activate the car advertising by simply driving your car as you normally would & earn your commission.
Get paid to advertise brands on your car
Over the course of a year you could easily pay for your insurance and road tax by simply promoting brands with car advertising.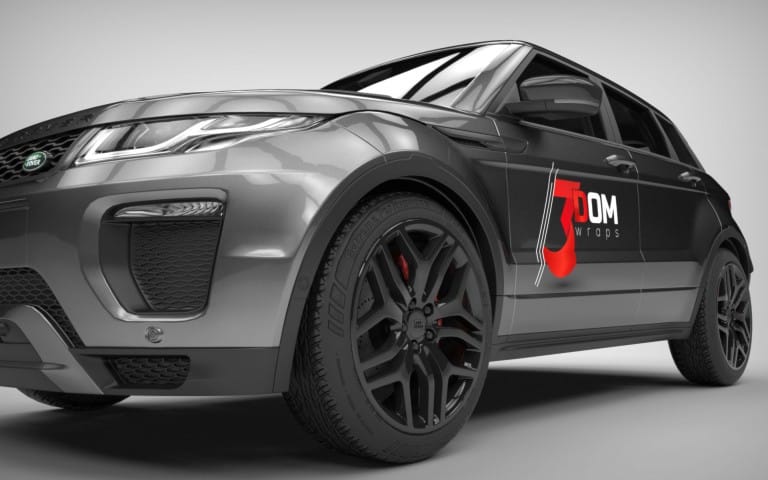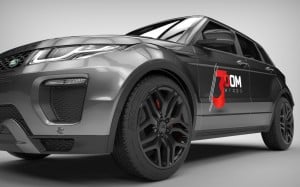 You've seen it on the famous Formula One cars, Nascar, buses, trains and even taxis. Huge ads of all kinds for brands big and small making themselves and their new products or services known to anyone that glances their way. You're probably aware that these companies pay to have their advertisements put up on these vehicles. But did you know that you could be paid to simply go about your daily routine with an ad on your car with brands like Wrapify?
Well it's true. And you can make around £1000 a year by doing it! Read More
What is car advertising?
So here's the 411; companies are looking for regular people to help them with their marketing by just driving around as they normally would, just with a shiny eye-catching ad on their car. Again, this isn't for professional drivers. Just normal people that drive to work, drive while running some  errands, drive to restaurants and whatever else your day requires.
DIY Wraps
If you are only looking for small wrapping customisations on your car, be that interior or small external fixtures, then why not purchase some vinyl in your chosen finish and apply yourself. You can check out our online guides in our blog and purchase the vinyl from our online store.
Shop Now
Clear Vinyl - Paint Protection Film
You may want to protect various surfaces of your car, be that interior trim, external paintwork or chrome features, without having to alter the appearance or colour. PPF is a great product that will look 100% the same, whilst protecting the surface.
Car Paint Protection
Find out all the on car advert details
So now you have a taster of how you can turn your daily commute into a money making trip, it's time to learn all the details about how it works, what is required, what are the rules and how it can truly benefit you.
The reason advertisers are looking to have regular people drive their own vehicles with ads on them is for the company's products to be exposed to more demographic. If you live in or frequently visit a highly populated area of the city or when you're stuck in rush hour traffic more people have access to the information which will hopefully end in the company selling more of their products and services. Read More
At one point in time car advertising was setup a little differently. Companies would give out new cars that were covered in their advertisements for people to drive around for free. Of course in this model the drivers didn't get paid, driving around a new car was the payment. Alas, handing out free cars turned out to be too expensive to the point where businesses would be putting more money into purchasing new cars and having them wrapped with advertisements than they would get out of it. That's the reason why most have switched over to the new and improved version of car advertising.
Car Advertising - How can you earn while you drive?
Getting started is very simple and there are many different ways to go about it. You could communicate with companies on your own to find out if they're looking for anyone to advertise on a car for them, or use one of the many services set up expressly to match drivers with companies. Read More
First you'll want to figure out which kind of car advertising you're interested in being a part of. The first kind is when you have to drive for a certain amount of time, distance or on certain routes. The normal minimum is usually right about 500 miles a month. This is to make sure that the adverts are actually out on the road and have the opportunity to be seen by the public.
The second kind is when the service providers match your details to the companies advertising needs. You would have to let them know what your regular driving routine is, possibly where you live as well as the areas you frequently visit. From there, your driver's profile will be matched to advertisers that find it suitable for their needs.
The third kind is when you get paid to park your car. Some companies just want drivers that will park their branded cars in an area that's popular among their target demographic. For example, if the product is targeted towards young adults, parking near a college or university would be really beneficial. Just like that, all you have to do is park your vehicle in a busy area frequented by their target customers and cha ching! You're making money.
There are service providers or middle man services that are designed to cater to each style of car advertising so you can find the one that suits you the best. Most provide their services free of charge to you because they get their payments from the advertisers that they successfully match up with drivers.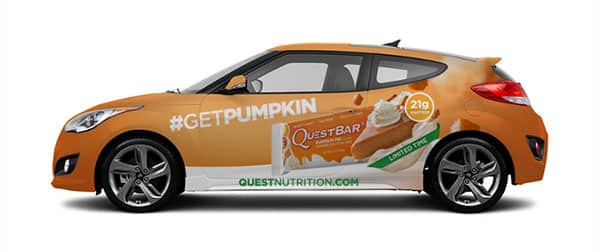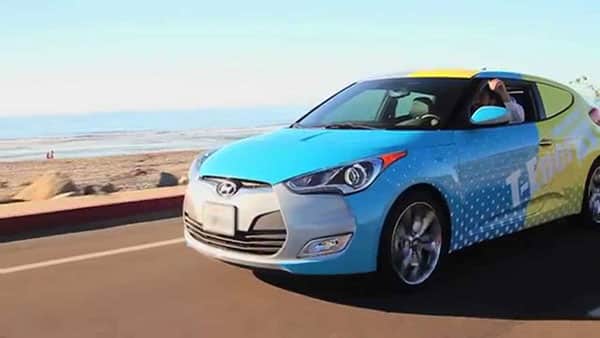 What's the criteria to be a qualified for car advertising?
Well, there's the obvious criteria of needing to be over the age of 18, you'll also need a full and valid license. Within the UK, it is necessary that you have a current and updated MOT as well as road tax for your vehicle. Also, a lot of companies look to see that you haven't had major driving infractions in the past five or so years. A clean driver's license increases your compatibility for advertisers quite a bit. Read More
When you sign up you'll probably have to give them your vehicle details, driving & parking routine, possibly even very minimal information on yourself or whoever will be doing the driving.
As far as vehicles go, most advertisers do prefer models that are less than 10 years old and in fairly good condition. They do usually accept vehicles of all shapes and sizes; from vans and minivans to two-seater sports cars & convertibles. When you are matched up with an advertiser and are officially representing them, they do require you to keep the outside of the vehicle clean. Who would want their brand represented on an unkempt, dirty vehicle right? It's also important that you are a responsible driver that follows road rules and are well mannered on the road. Nobody wants a reckless driver that gives in to road rage…
With that said, many companies will use GPS tracking to make sure that you either a) are driving at least the minimum required distance in a month, b) are frequently driving in the areas populated by their target demographic or c) parked in places that help their target demographic see their adverts. They may also track other things like the amount of time you spend on the road, which hours of the day you're on the road, or the approximate number of impressions the ads on your car have made.
It's possible to use your company car to advertise, given that your company approves of course, and even sign up whole fleets of cars, vans or even trucks as a package.
Try our price calculator
Our price calculator is completely unique, using a complex algorithm to estimate a guide price based on the collective data your provide us. This will give you a good guide, before you take the jump, request a quote and have car customisation in your life.
Calculator
Find a local service provider
Our directory of professional service providers is huge, international huge. Find providers in your area, contact them quickly and easily and start customising your car. Our providers will get back to you asap and from there you deal with them directly.
Directory
How do they stick the ads on my car?
Once you've been matched with an advertiser, most advertising campaigns use the car wrapping technique. It's the process of applying a very thin layer vinyl onto your vehicle. These vinyl wraps come in rolls with an adhesive back and they work just like stickers. They are not designed to be permanent and are quite easy to apply and remove. Read More
Vinyl wrapping is a great way to not just customise the appearance of your vehicle temporarily, but also to protect your original paintwork from scratches, peeling and so on. It's a completely safe procedure and will not damage your vehicle at all. This process is usually undertaken by either the advertiser or the middleman services that you used. It can be as short a process as a mere 15 minutes or take up to about 8 hours depending on how much of your vehicle you've agreed to have wrapped and the complexity of the design.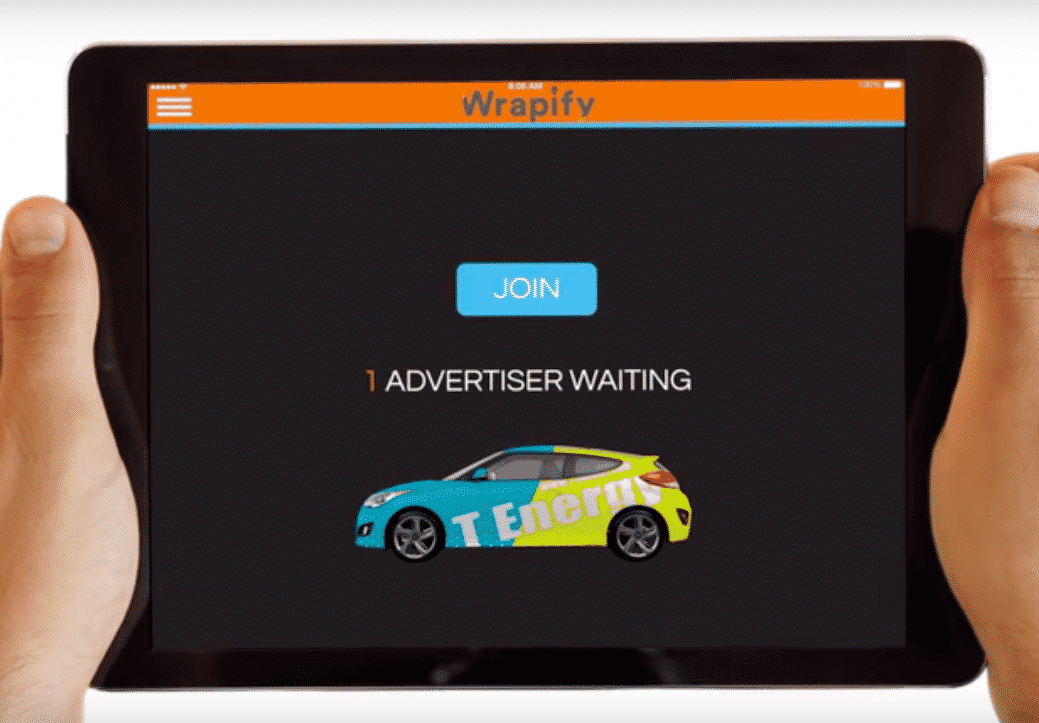 How much can you make with on car adverts?
It really depends on the company you choose to go with and how much of your car you agree to have wrapped. You can make anything from about £600 to upwards of £2000 a year. That would pretty much pay for gas, insurance and other bits and bobs. Not to mention you may be able to get some freebies and samples from the company that you're representing! Read More
There are so many benefits to car advertising. When you get matched to advertisers, you have the power to either accept or deny certain brands and campaigns. You can get some extra cash on a monthly basis without having to really do anything out of your regular routine that could possibly end up paying for all your vehicular expenses, your car is less likely to get stolen thanks to the unique wrappings, and you could get compensations from the car wrapping company if you refer someone to them!
Car customisation products
Explore matte wraps & vinyl wrapping
Before you get a wrap it is a good idea to learn about the process and the materials and once you have a wrap, it makes sense to learn how to look after it. Our extensive blog resources are there to help wrap customers get the best out of their product.
---

Lots of car owners want to spruce up the look of their vehicles without giving it a complete makeover...

---

As vinyl wrapping has progressed in recent years, so have the projects that wrap shops have been completing and...

---

Vehicle restyling, performance & protectionWe love cars, like many of you do, but we love cars that are a...

---

The concept of placing vinyl stickers on a vehicle has been around for longer than most think. Advertisements on...