Vehicle restyling, performance & protection
We love cars, like many of you do, but we love cars that are a little different to everyone else's even more. Adding a custom touch is becoming more popular than ever, with vehicle restyling a better option than the old days of adding a spoiler to our Saxos or a metal gear knob in the fiesta. As cars have progressed and become better quality, so have the customisation options to the point where no one has to have the exact same car as fellow model owners. Welcome to our list of the top 16 cheapest car mods. To highlight the available options in the market, we have compiled a list of the cheapest and best restyling, performance options  and protection options for cars available as either DIY projects or professional services from accredited supplier. It should be understood that by 'cheapest' we do not mean rubbish or useless, especially when it comes to professional services as going for cheap here will result in paying twice when you get a proper job a few weeks later = no longer cheap. Before making any modifications to your vehicle however, be sure to check with your insurer to make sure the modifications are allowed under your policy to avoid rejected claims in the future.
So let's get started and if you think we have missed any, why not comment and we will look to keep the list updated.
1. Headlight tinting
Often incorrectly considered illegal, tinting your headlights is completely safe and legal when done within the boundaries set out by law. We are not advocating blocking light from your headlights, this is a styling option that looks awesome, so make sure it is done right. By applying film to the cover, you also add an extra layer of protection which will prevent fading and chips – result. There won't be many of us that don't love a bit of aggressive stealth styling and by tinting your lights, front and rear, you bring something extra to your car for next to nothing – it's just some film (specially designed) after all and takes minutes to install correctly. It can be done yourself but for the sake for a few extra ££ you can get the legal advice and professional skill of a local supplier.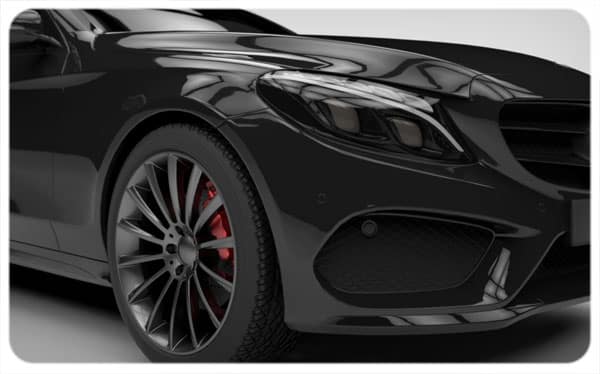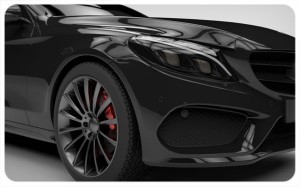 2. HID4 upgrade
Do headlights of old really cut it anymore? Seeing a great set of HID lights coming towards you on a dark night may still seem new, even though they have been around many years now. In fairness this is more than just a styling upgrade, as most of our choices are, they are simply way more effective than standard bulbs. The change itself is more than affordable and fairly quick to do – dare I say you could even do it yourself. Kits are widely available online at great prices with top notch support too in the event you get something wrong along the way (quite likely for some).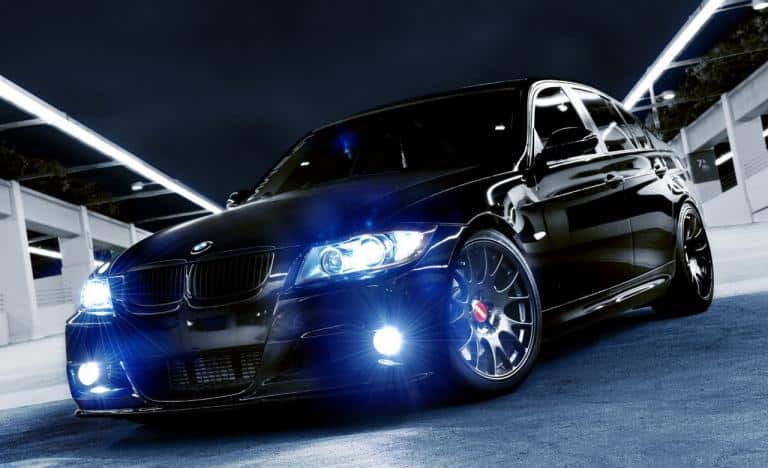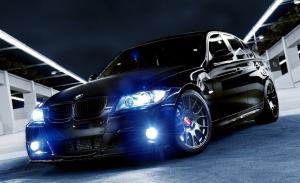 3. Engine remap
I have mentioned DIY a few times already but seriously, leave this one to the pros, you are likely to literally break your car if you don't know what you're doing and in line with the title of this post – it's not expensive to have done. Most maps (edited software code) are pre written and simply need to be uploaded onto your ECU. This can be done in under an hour on most vehicles, although some models are notoriously difficult to work on due to the location of the ECU itself. Essentially you are paying for the code and the labour. We should really talk about the benefits of ECU remapping too while we are at it. The easiest way to look at why get your engine tuned is to ask whether you want to improve performance from a fuel economy point of view or improve performance from a power and torque perspective. It's most likely the latter… All the remap actually does is override the factory settings of your ECU, in place to make sure every car model sold is in line with various automotive legislation's around the world regarding emissions, safety and speed, once done, the engine can perform much nearer to its capabilities. More often than not, this will see big gains on standard. You can use our price calculator to get an idea on costs for your car and even request a quote instantly from local pros near you. Give it a try.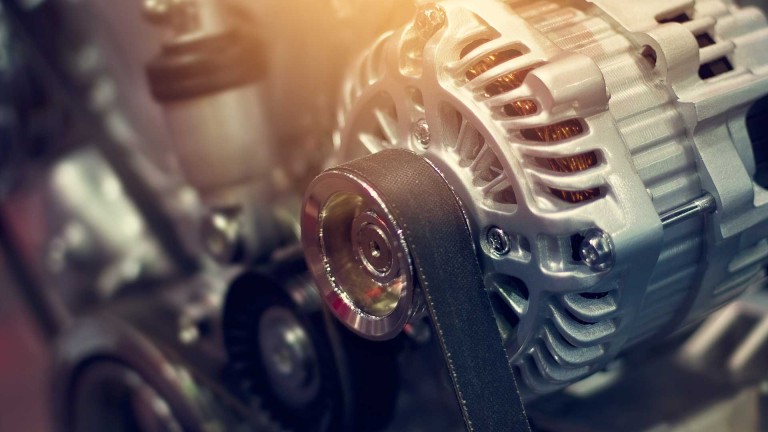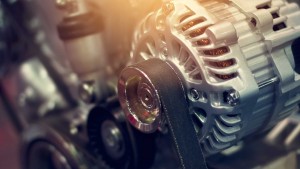 4. Roof wrap
Wrapping is expensive, this can't really be avoided due to the cost of quality materials, the time it takes to do the job and the cost of skilful installers – it is essential to maintain these standards across the industry so do not expect the prices to plummet anytime soon. This doesn't mean a wrap is beyond reach and to be honest most of the most effective styling to come from a vinyl wrap are part wraps, like wrapping your car roof. Taking into account the way a wrap is priced (see above) using less material and less time of the wrapper = a cheaper job. Roof wraps fall into this category perfectly, with the added benefit of being a massive restyling option, which can have a huge visual impact on almost any car. Due to the shape of a car roof, they can be wrapped quickly and easily using a single sheet of vinyl.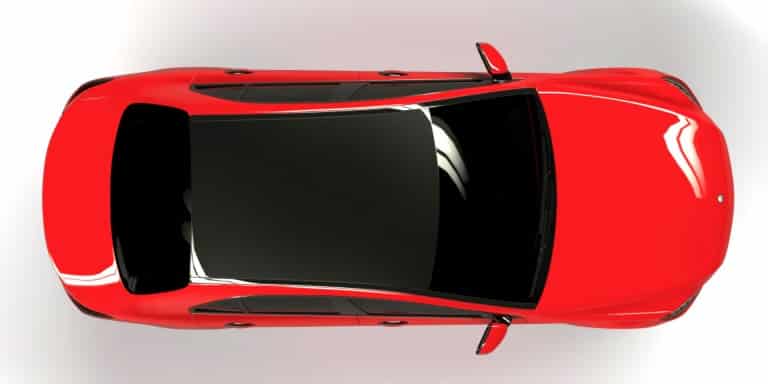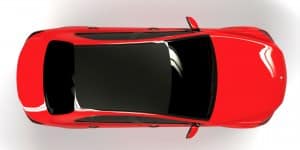 5. Wing mirror wrap
Similar to the roof wrap styling option, wing mirror wraps are a quick and affordable way of changing the look of your car without needing to go for a full colour change wrap. Wing mirrors are one of the harder parts of a car to wrap, so you should still expect to play £100+ when using a leading vinyl product from the likes of 3M or Avery. We are big fans of wrapping wing mirrors, it's such a subtle option but it really can look the part. Audi included contrasting wing mirrors as part of their S-line vehicle models, although these are not wraps, the silver finish sets off the car perfectly, especially when the main paint colour is dark.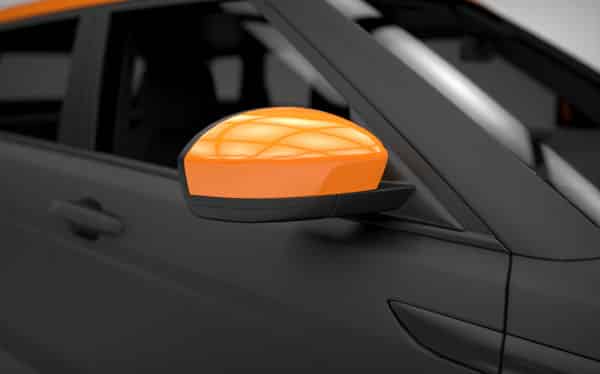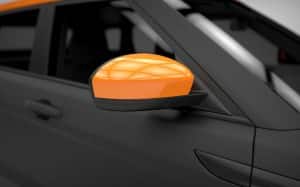 6. Window tints
Possibly the most popular car customisation of recent times, window tinting adds to the look of a vehicle, which also has functions such as blocking UV light, reducing heat in the car, adding privacy and also increasing security by preventing potential thieves from seeing in the car to spot valuables. Tints are fairly easy to fit (yes even DIY window tints in some cases) and the vinyl material is not as expensive as some of the leading wrap vinyls, so this is an affordable customisation that will make your car look more awesome than you already think it does. The best option is to get a professional quotation or use our price calculator to see if tints are possible for you.  

7. Interior lighting kit
We spend a lot of time in our cars. We spend more time in them than we spend looking at them ourselves (well in most cases) so why wouldn't we want to make the inside as perfect as possible. We decorate our homes all the time, a lamp here and a painting there, so maybe it's time to do the same in our cars – minus the paintings. Interior lighting kits can add some serious visuals in you car. Think of lit foot-wells and back lit trim, suddenly we are not talking about your average Golf. If you have a bit of DIY ability these will be a breeze to setup  and will look the nuts if you can be creative about how best to use them. Best of all, they are more than affordable…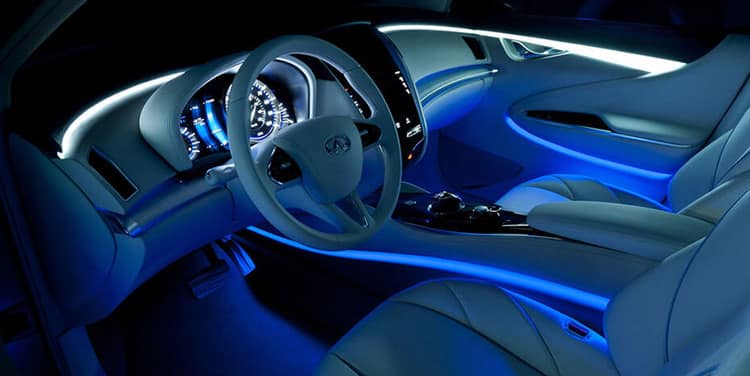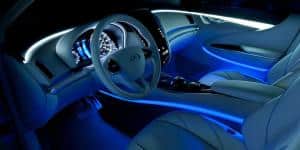 8. Seat covers
Interior trim and upholstery and not easy to fully customise or restore, making them expensive options for most of us, but amazingly there are some fantastic options now available online in the form of covers and interior styling kits. To the naked eye, they look like new upholstery at a fraction of the cost, coupled with some unique custom options such as branding and stitching. Seat covers in particular are custom designed to fit as many vehicle models as possible, to the point where most cars are now available to choose as part of an online ordering process. Within days, and an hour or two for fitting, your car will look completely different inside and back to new. Comparable costs for a professional reupholstery job will be eye watering. If this is more suitable and you have the budget, why not try our price calculator.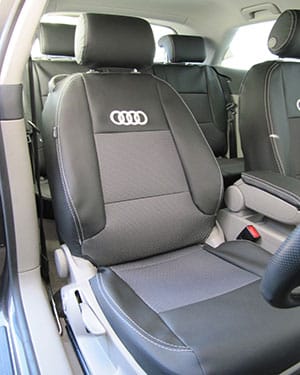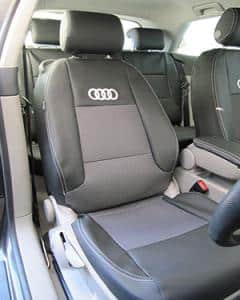 9. Interior trim wrap
One of our favourites on the list and an undervalued customisation at the moment, but this needs to change. Have you ever viewed a car on Autotrader and hated the inside? That nasty wood trim… yes us too, but it can be easily covered with a trim wrap in almost any finish you can think of, leather look, carbon fibre or high gloss, the only limitation is your own imagination. In most cases the trim will be removed, from dashboards and doors, before having high quality vinyl products wrapped on them. The vinyl will not only add new colours and finishes to the interior but it will also protect the surfaces below and help retain the value of the vehicle. Win Win.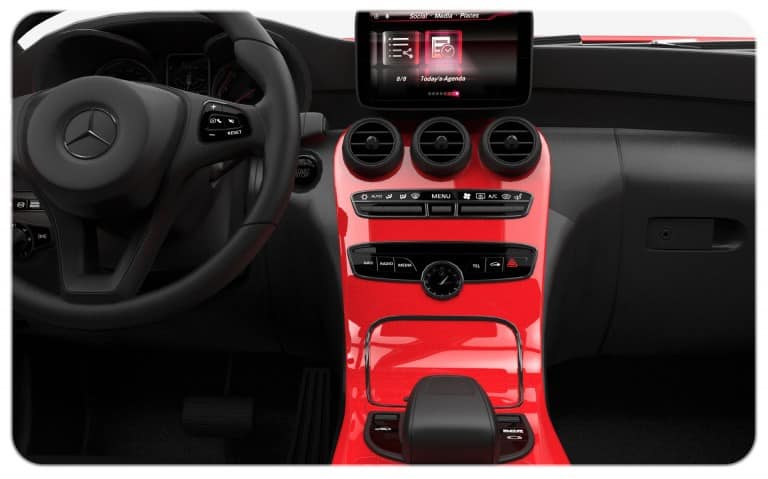 10. Racing stripes
Old school but still cool. The classic racing stripe has not gone anywhere and it looks like it is staying around for some time. They are still seen on top of the range vehicles such as porsches and mustangs and are are obviously still popular with the traditional Fords and Minis that are still hitting the roads from the showrooms. A racing stripe is a simple strip of quality vinyl, known as a car decal as it is cut vinyl, that is then applied along the length of the vehicle or over the bonnet and roof. They are a great way of breaking up the full block colour of the bodywork by using a contrasting colour or finish, think white stripe on a red car or something subtle like matte black on a gloss black car. Cheap material costs and easy for a wrapper to apply. If you can get hold of the material, this is possible to do DIY but get it wrong and you will be reapplying inside a year.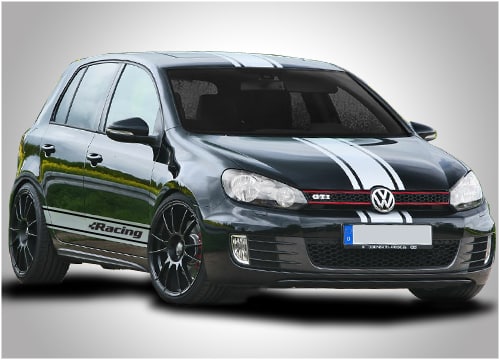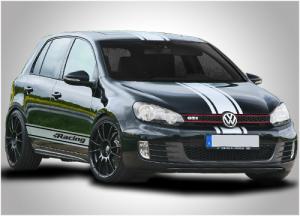 11. De-chrome
The wonderful de-chrome, or chrome delete as it is also known. This is one of the newest wrap modifications to become popular, with manufacturers still distributing cars with metal trims. In some cases this is no problem, but in most, it's just wrong. Black, gloss or matte, is the way to go for all window, door and grill trims and makes a massive difference. You may not realise quite how much. The de-chrome process is fiddly but it's just like other wrapping processes, covering the surfaces in vinyl, protecting the surface below but bringing a new look to the vehicle. It may take some time, so again it won't be pennies, but pay cheap, pay twice. It's the cheapest way.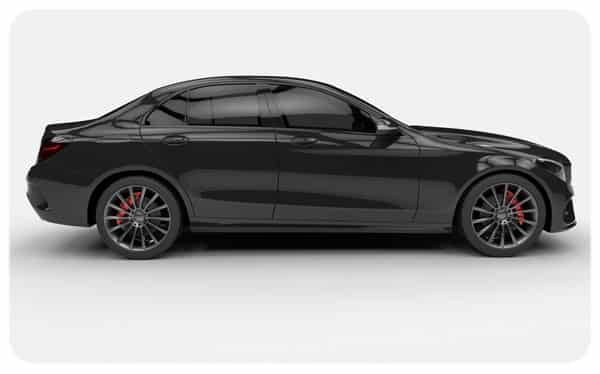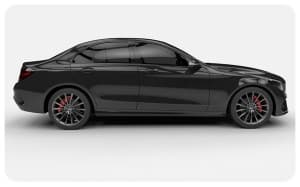 12. Car stickers/decals
We are talking about more than just a joke bumper sticker here. Done right, adding decals to your car can be a stunning feature with a minimal cost. Get it wrong, and you may not get the glances you were hoping for from the sidewalks. Some of our favourites are below and personally I love gloss black on matte black finish. This may well be adding decals to a full wrap – not problem there. The decals will be cut on a plotter, computer controlled, using special automotive films that will last many years and will not peel if properly installed. For prices in the hundreds, you could recreate a famous race livery, simply bring some subtle style to your car or even promote your business.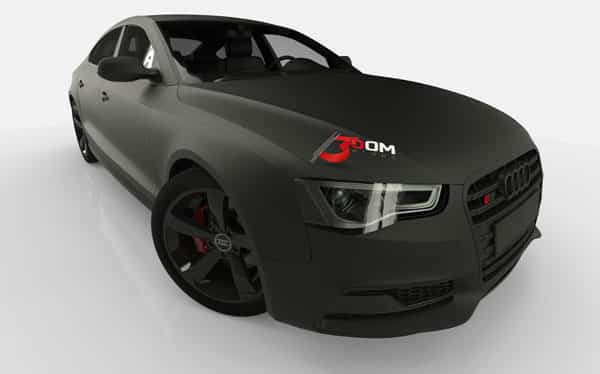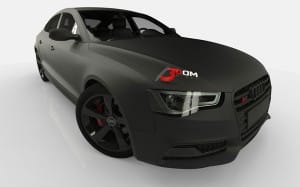 13. Rim protection
I have a feeling not many of you will have seriously considered rim protectors for your alloys, either because you simply are not aware of them or because you haven't given them a second thought since first seeing them. To say they can save you some money is an understatement. A close contact of ours scratched his McLaren 12C wheels and the alloy refurbishment cost was…well not featured on this list put it that way. For just a few ££, any alloy wheel can be protected, it is a no brainer. Are they really a customisation? We of course. Keeping your vehicle in top shape is just as important as adding the extra style but for those who still want more from this…yes you can get rim protection in bright yellow.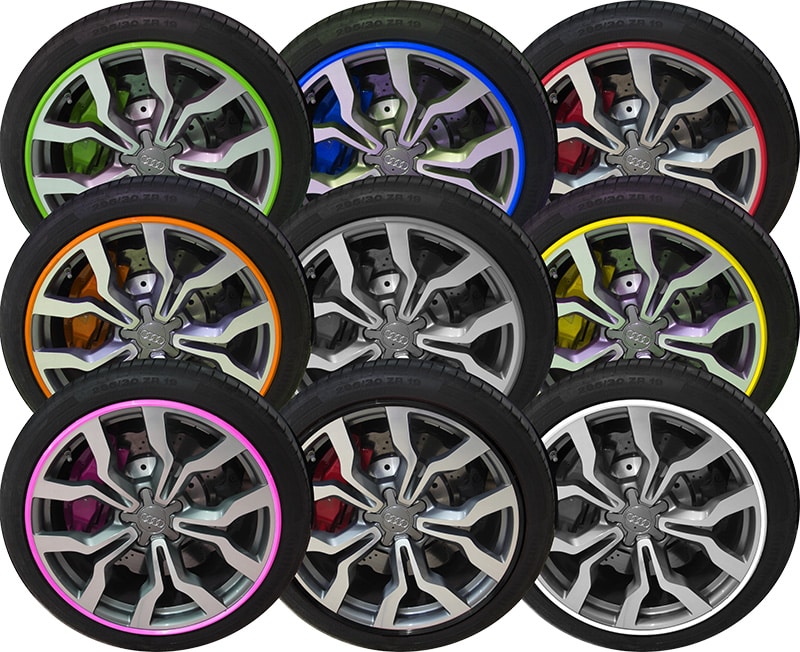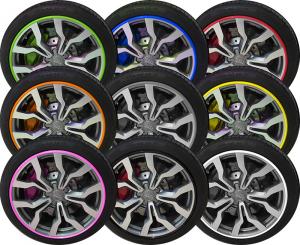 14. Car mats
My first car, a silver Ford Orion, took me on many trips to halfords where I wandered around looking for anything cheap and cool that I could get for my dream car so everyone in the college car park would envy me. Unfortunately I never managed this. What i did manage though was getting new car mats, not that anyone, including me, really noticed. As it happens, things have moved on dramatically since 2001 and now there are some stunning examples of custom car mats. Our own online store even features our favourites, made from laser scanned vehicle data to be 100% accurate and cut using computer controlled equipment, these padded and stitched mats rock. Ok ok so this is a list of the 16 cheapest car mods, but come on, even at £200, these are a bargain and they are more than just a car mat, they made the whole foot-well a magical place.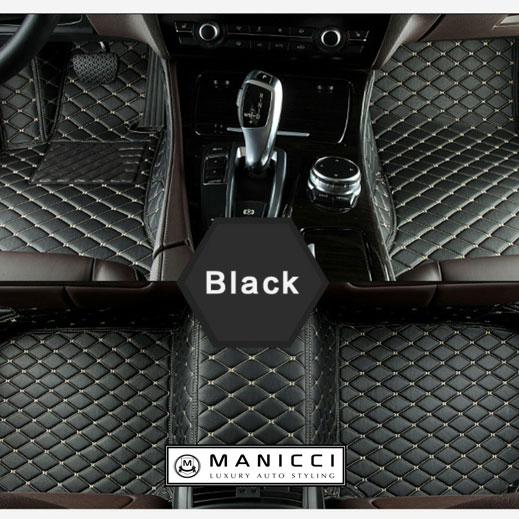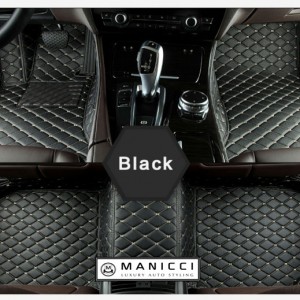 15. Boot liners
Cars have got bigger and as a result, so have our boots, which is great news for most of us. But let's be honest, the old petrol can and a the missing wheel nut locking key rolling around the back doesn't make us think of our 'beautiful boot'. Well dream no more, from the same manufacturer as above, boot liners are available that puts any average boot in line with something straight out of the Pagani factory. Cheap they are, when you think of the finish and the size of a boot. Well worth it.
16. Car Door lights
We have only began to see these recently and we are really only a fan of the manufacturer branded lights for the likes of Audi, these are cool, but we have seen others that will likely appeal too. Take a look at some we have found below.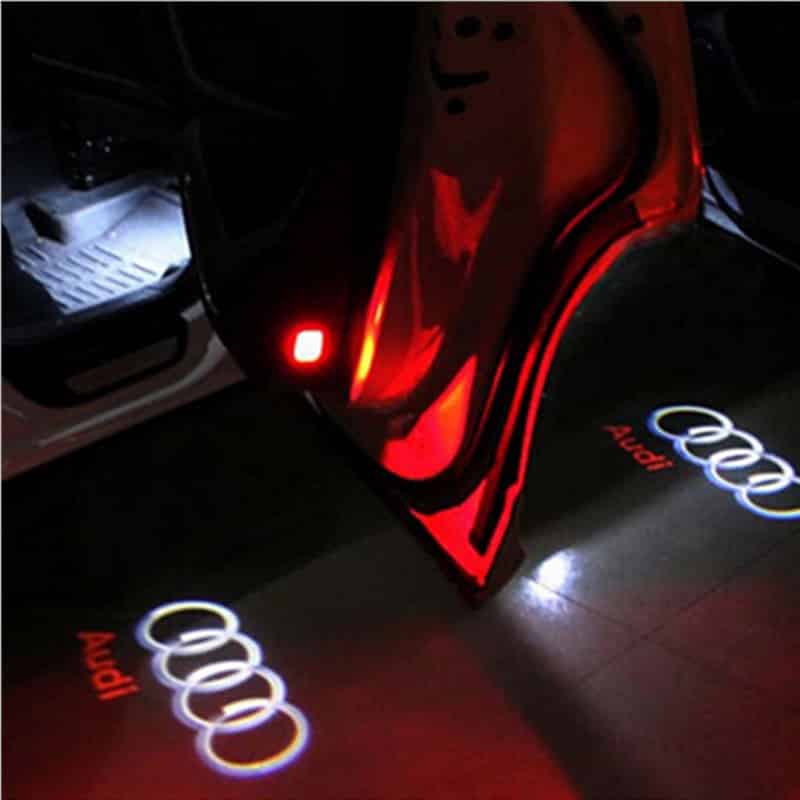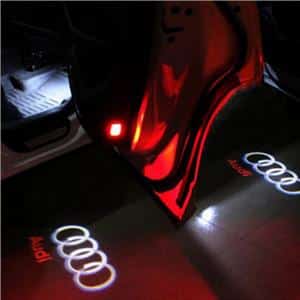 These are not expensive or hard to install and just think how happy you will be as you hop out the car on a dark winter's night to see the ground lit up with your car logo – Others may think you are sad, they are simply jealous. So that's our pick for cheap but awesome car mods that everyone should do to every car. If you have all 16 of these on your car, please get in touch so we can promote the hell out of what must be the best car on the planet. Romeo Done.