For years upon years, we've become a race obsessed with motor vehicles, whether they be bikes, trucks, or most commonly, cars. We save our money and purchase makes and models that catch our eye, in most cases regardless of how practical they are but more for how they perform and look. Once purchased this often isn't enough though, and we also then spend further money customising and improving the performance and appearance of our vehicles further. To change the colour and bodywork for example, the norm used to be to take your car to the spray shop and get a full, or partial body re-spray. If you're a existing wrapper or run an automotive service business and are looking at growing your business, please take our quick 2 minute survey and get extended FREE use of our new range of online tools – Take Survey In recent years however, vinyl wrapping has proved vastly more popular than re-sprays, for a variety of different reasons, including the fact that it is far, far cheaper, far easier, it takes less time, and it looks just as good, if not better in fact. There's big money to be made in car wrapping, and if you wish to become an accredited vinyl wrap installer, here are a few tips to help get you started.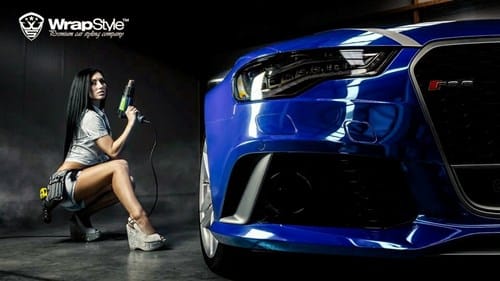 1. Pick the best vinyl wrap installer credentials
There are actually three separate credentials on offer for potential 3M vinyl wrap installers. They are the 3M Certified Graphics Installation Company, the 3M Preferred graphics installer, and finally the 3M endorsed vehicle graphics installer credential. Look over the options and see which appeals to you the most, and which you would like to specialise in.
3M Certified Graphics Installation Company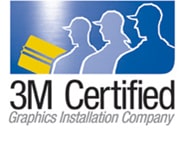 As a certified graphics installation company you will be able to use the 3M title for your business. This is to certify the company itself for all types of graphic installation. It is seen as a sign of professional training and quality work, so you will stand out among the competition. As with all the credentials on offer you will be connected with a network of other installers from which you can further your learning, follow new leads on work and developments in the industry. You will also be listed on 3Mgraphics.com, where people will be able to find you, know that you are guaranteed by 3M and will be able to get in contact with you easily.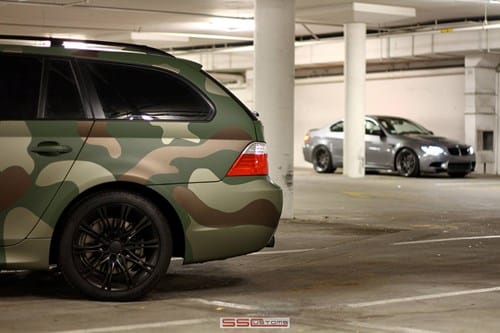 3M Preferred Graphic Installer
As a preferred installer you will be recognisable by the 3M installer emblem, it is easily recognisable in the graphics industry and customers will view it as a sign of your skills and abilities. It is a program for the installer themselves, certifying them for all vehicle graphic installations.
You have to have the preferred installer title your role title and the logo should be included in your own business design.
3M Endorsed Vehicle Graphics Installer
The last of the three credentials is for the individual installer again, allowing you to install easy to complex graphics on personal and small business vehicles. With exclusive opportunity to participate in a nationwide personalized vehicle graphics installation program that teams you with car dealers in your own area.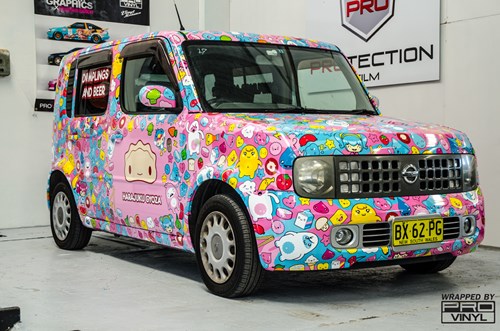 2. Training
Training courses are offered throughout the year and take 3 days to complete. You will be given an in depth briefing on every aspect of vinyl installation. There will be demonstrations on each class of vehicle;
personal and small vehicles for business
fleet vehicles
boats
smooth and textured walls
flooring

After the demonstrations you will be given chance to get more hands on, try it for yourself with direction from professional installation trainers. You will have chance to ask questions, learn new skills and refine your existing skills until you meet the standard and quality of 3M.
You will also learn which materials are best suited for each job, along with any of the problems and pitfalls you may come across.
Car wrapping
is not easy.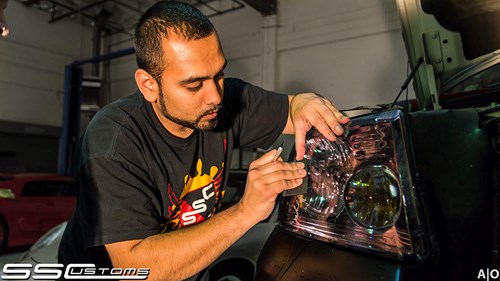 3. Study
The key to furthering your skills and learning is to just keep on practicing, asking more experienced installers for tips and any help you may need. You will have to pass a test to become a fully qualified installer, so it is best to stay well practiced and well versed in all the intricacies of vinyl wrapping and installation. Study, study, and when you think you know it all go back through it to make sure!
4. Certification
Over the three days of training you will have been taught all of the skills, and been given all of the knowledge you need, to start your road into vinyl wrapping pros & cons. You will be given the title to be used in conjunction with your position within the business.
As well as the title you will be given an I.D. card for recognition, two installer shirts and listing on 3Mgraphics.com. All of this will make you more attractive to potential customers as they will be assured of your quality with these logo and title marks so it is worth the time to do the training and learn from the best rather than just try it under your own power straight away.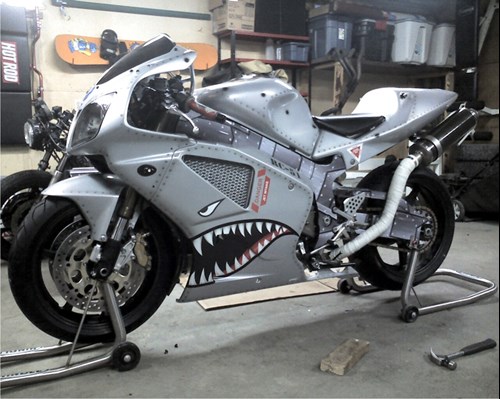 Company Certification and Validation
As this blog has shown, having a mark of quality from a certified company such as 3M, Avery Dennison or Fellers will help you become a successful vinyl installer. So we have listed below the other companies, as well as 3M, that offer the same level of quality and training courses for you to join the industry as a qualified company or personal installer.
UASG (United Applications Standards Group)
The United Applications Standards Group work in conjunction with 3M. The training courses, tests and certification have been developed between UASG and 3M, so if you pass all of the stages and both sides of this organization agree, you will be considered a 3M Certified Graphic Installation Company. You do however, have to have proof of the business for a minimum of 3 years, insurance documentation and you will have to file a compliance form.
PDAA (Professional Decal Application Alliance)
The Professional Decal Application Alliance (PDAA) are not associated with any other wrapping organization. You will however still receive proof of certification that you can carry out any vinyl installation job. You can receive either the basic certification or the master certification. You will be required to pass a written test as well as demonstrate vinyl installation. Once you complete it you will be required to pay a yearly fee to remain a member of the PDAA.
FELLERS
FELLERS is another supplier and distributor of vinyl, and all associated products including materials, tools, printers and inks. They run their own certification program in which you must supply 4 photos of jobs completed and sold, 4 references of your work, have a good credit standing with FELLERS, purchase all require products solely from FELLERS and have access to a printer and laminator that can print up to 54″. You will also, of course, be expected to maintain a high standard of work.
Avery Dennison
Avery Dennison's Certified Wrap Installers rank among the highest level professionals in the industry. They run their own training programmes and courses, in which you will learn all of the skills required to become a successful installer. You will be shown the proper methods to prepare and carry out the work on vehicles. There is a written examination that, upon passing, will complete your certification as an Avery Dennison vinyl installer. You will follow the standards set out by Avery Dennison and represent the company professionally. Disclaimer: Although 3Dom Wraps is committed to providing the highest quality information and content, we are not liable for any errors and damage caused by this page.