Car Stickers
Quick and easy car customisation using car stickers & decals, great for personalisation, business advertising & signwriting. Order with 3Dom Wraps
Only the best suppliers, materials and brands
Get car decals and car stickers for motorsport, branding & styling
Car stickers are a great way to bring some motorsport styling to your vehicle, to promote your brand with subtle or high impact visuals or to simply add something a bit different to your car. Car window stickers and bumper stickers are no longer your only choice as simple customisation options, you can also apply vinyl graphics, logos and images to your vehicle. Motorbike stickers are also really popular, with many manufacturers using vinyl graphics to promote their brand across their motorcycle models, whilst many have famous livery design kits from the world of motorsport that many wish to replicate on their own bikes.

Car Stickers Calculator
No need to contact service providers to get an idea on cost, use our unique calculator to get base overview of costs with the best suppliers

Car Sticker Quotes
From our calculator you can instantly submit a quote request, which we will deliver and chase up with up to 3 of your best local suppliers

Book Car Stickers
Once you have a quotes, simply book direct with a supplier and leave them some feedback with us once the service has been completed
Car Sticker & Decal Vinyls
Car stickers & decals can come in printed vinyl or cut graphics from various colours and material finishes. With so many vinyl material options available on the market, we have created a 3D viewer for you to explore possibilities so you understand what you are looking for when requesting a quote through 3Dom Wraps.
Anywhere in the world, 3Dom Wraps will find you the best suppliers and best prices for car wrapping and automotive aftermarket services.
Side Car Stickers
Using car stickers down the side of a vehicle is often used for brand exposure, product or services promotion, sponsorship graphics or simply to bring a bit of style to your car. The side of your car gets seen best by passers by and those on the street, who can directly see the car stickers as you pass by. The best thing about stickers is, when using the best vinyl materials available, they will last many years and be easily removed once they need to be.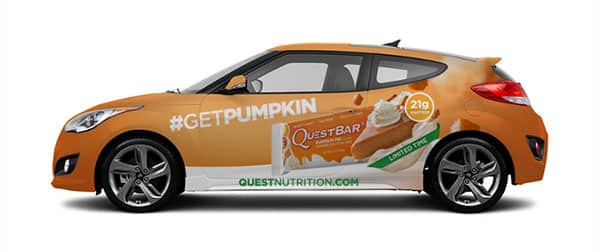 DIY Wraps
If you are only looking for small wrapping customisations on your car, be that interior or small external fixtures, then why not purchase some vinyl in your chosen finish and apply yourself. You can check out our online guides in our blog and purchase the vinyl from our online store.
Shop Now
Clear Vinyl - Paint Protection Film
You may want to protect various surfaces of your car, be that interior trim, external paintwork or chrome features, without having to alter the appearance or colour. PPF is a great product that will look 100% the same, whilst protecting the surface.
Car Paint Protection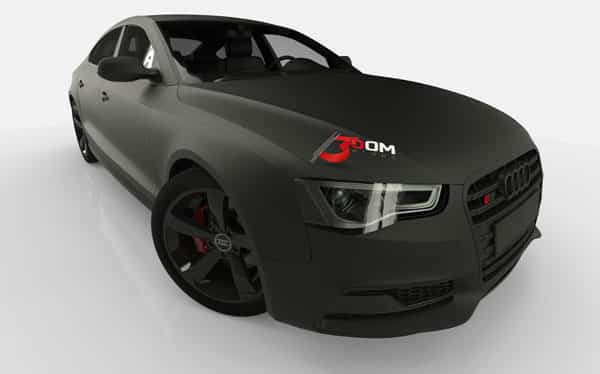 Bonnet Car Decals
Applying car stickers and car decal graphics to your bonnet is a great way of advertising to other road users, those who see you approaching and can gauge exactly what you do and who you are from the branding and graphics used. Car stickers are relatively simple to apply, so with a bonnet being a wide and fairly flat surface, you can likely apply these yourself.
Window Stickers
Window stickers used to be extremely popular, with less being seen currently as vehicle advertising has moved to the exterior bodywork of cars and vans. When you apply a car sticker to windows, they are applied internally with the sticky side on the face of the vinyl. One of the most popular types of window stickers are web address and branding in the rear windows or names, similar to famous rally drivers, in the rear side windows.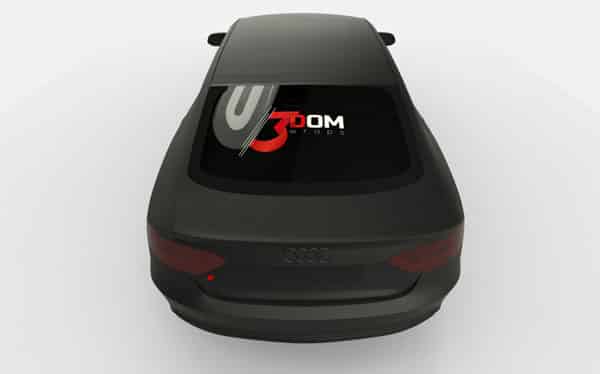 Try our price calculator
Our price calculator is completely unique, using a complex algorithm to estimate a guide price based on the collective data your provide us. This will give you a good guide, before you take the jump, request a quote and have car customisation in your life.
Calculator
Find a local service provider
Our directory of professional service providers is huge, international huge. Find providers in your area, contact them quickly and easily and start customising your car. Our providers will get back to you asap and from there you deal with them directly.
Directory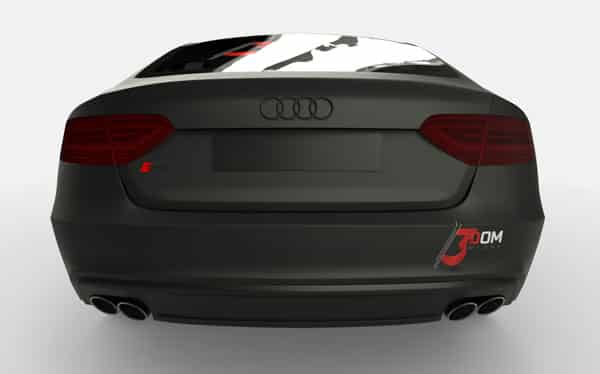 Bumper Stickers
Bumper stickers are so often associated with jokes and sayings about genitalia, when in reality they can be an effective brand advertising technique. Car stickers can be located anywhere on a vehicle, but in a location where they are going to be seen most often is usually the best idea for them to have the most impact. The bumper will be seen a lot from behind and will be particularly effective in slow moving traffic.
Signwriting, livery design and car decals are all explored regularly in our blog
If you are looking for inspiration or for guidance on how to apply vinyl decals and stickers to your car, then take a look through our blog which is full with a wealth of content.
---

Lots of car owners want to spruce up the look of their vehicles without giving it a complete makeover...

---

As vinyl wrapping has progressed in recent years, so have the projects that wrap shops have been completing and...

---

Vehicle restyling, performance & protectionWe love cars, like many of you do, but we love cars that are a...

---

The concept of placing vinyl stickers on a vehicle has been around for longer than most think. Advertisements on...