Partial Wrap
Add graphics, car stickers or even racing stripes, cover whole panels or body parts, partial wrapping is down to your imagination
Find Local Professionals | Get a Quote | Use Our Price Calculator
Only the best suppliers, materials and brands
Less wrap, same style
Partial wraps can be used to great effect for vehicle branding and car advertising, whilst also allowing for some unique car customisation by changing the appearance of your car with different colours and material finishes. Partial vehicle wraps can be designed and tailored to suit your existing bodywork colour and vehicle styling, with skilled designers and wrappers transforming your car, van, truck, almost any vehicle you can think of.

Partial Wraps Calculator
No need to contact service providers to get an idea on cost, use our unique calculator to get base overview of costs with the best suppliers

Partial Wraps Quote
From our calculator you can instantly submit a quote request, which we will deliver and chase up with up to 3 of your best local suppliers

Book Partial Wrap
Once you have a quotes, simply book direct with a supplier and leave them some feedback with us once the service has been completed
Partial Vinyl Wrapping
Whether you are looking to change the appearance of parts of your car, apply signwriting graphics to a van or add some racing stripes over your bonnet, you will still need to choose a vinyl material and colour. Use our amazing 3D vinyl wrap simulator to explore the available brands and their available colours and finishes.
Anywhere in the world, 3Dom Wraps will find you the best suppliers and best prices for car wrapping and automotive aftermarket services.
Partial Wrap/Signwriting/Car Graphics
Whether you are looking to promote your company on your corporate vehicle, add graphics to fleet vehicles or just add some styling to your own car, a partial wrap is the ideal solution for that. For vehicle advertising activities, the wrap industry uses top of the range digital print wrapping techniques to add almost any vehicle graphics you can think of to your car. This is usually done using accurate templates, with a design created by a design team with the clients ideas and wishes carried out in a virtual world before being printed, cut and applied to their vehicle.
It is well known that well created partial wraps are one of the most effective local marketing techniques for companies, getting their brand in front of thousands of potential customers everyday the vehicle is on the road.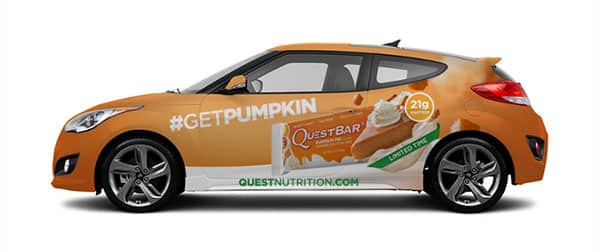 DIY Wraps
If you are only looking for small wrapping customisations on your car, be that interior or small external fixtures, then why not purchase some vinyl in your chosen finish and apply yourself. You can check out our online guides in our blog and purchase the vinyl from our online store.
Shop Now
Clear Vinyl - Paint Protection Film
You may want to protect various surfaces of your car, be that interior trim, external paintwork or chrome features, without having to alter the appearance or colour. PPF is a great product that will look 100% the same, whilst protecting the surface.
Car Paint Protection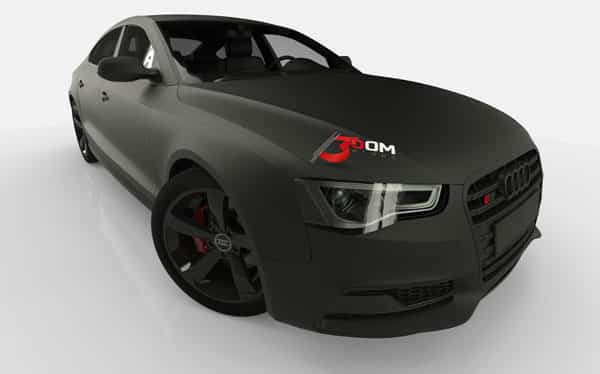 Racing Stripes/Car Decals/Car Stickers
Partial wraps don't have to be for business marketing purposes, they can also be used for styling your own vehicle by applying vinyl film to different areas of your car, with no real limits on what can be achieved. Often a partial car wrap may be some racing stripes over the bonnet or down the side of the car, it may be some branded stickers on show cars or for sponsorship and motorsport purposes or it could just be to bring a new look to your car.
Front Partial Wrap
One of the most common ways to use a partial wrap, is to split the car in two, front and back or even left and right, this way the existing colour and finish of the vehicle can be used in tandem with the wrap being applied. A front wrap will be great for marketing a business as traffic is on coming and it can also be effective from the side depending on the design and overall layout chosen.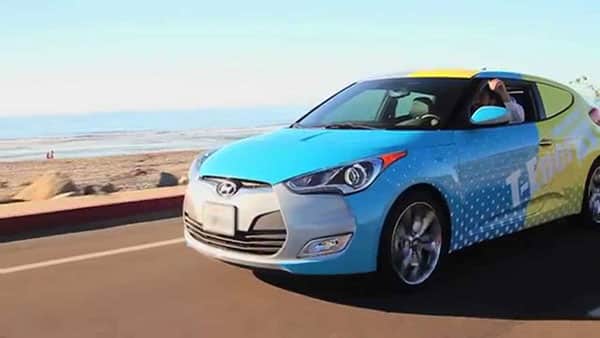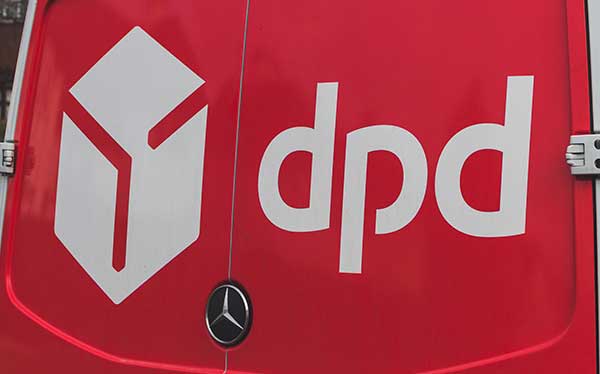 Rear Partial Wraps
Using the rear of back of the vehicle is great for marketing to those behind you, especially effective in slow moving traffic. It will also make up the side profile design of the wrap so you use less material but get almost the same impact and coverage as a full vehicle wrap. From a purely car styling perspective, we have seen many great looking cars using rear partial wraps to transform the look of their car.
Colour change wrap care products
Partial wraps, signwriting and car graphics are regular topics on our automotive blog
Why not find out more about partial wrapping your vehicle, understand the process of car wrapping and find out the benefits of car advertising for both you and your business.
---

Lots of car owners want to spruce up the look of their vehicles without giving it a complete makeover...

---

As vinyl wrapping has progressed in recent years, so have the projects that wrap shops have been completing and...

---

Vehicle restyling, performance & protectionWe love cars, like many of you do, but we love cars that are a...

---

The concept of placing vinyl stickers on a vehicle has been around for longer than most think. Advertisements on...