Vehicle Paint Protection Prices
Paint protection (PPF) is a relatively new automotive service, mostly for high end cars and motorcycles where a clear protective film is applied to the paintwork, and prices are not always easy to find online. 3Dom Wraps have developed a computer generated pricing tool to make it easier to find out how much PPF costs in your area and for your vehicle.
Find Local Professionals | Get a Quote | Use Our Price Calculator
Try Calculator
Paint Protection
Get Paint Protection costs in seconds
Our one-off calculator tool is the perfect way to get vehicle paint protection prices depending on your exact requirements, location, vehicle and service type you are looking for. We have a collection of market leading service providers of PPF installation around the world, making your decision on who to use quick and easy once you have decided if the prices suit your needs. Use our calculator before simply request a quote to receive up to 3 prices from local suppliers.
Latest calculator prices
Only the best suppliers, materials and brands
How does the calculator create PPF costs?
Your location
Where you live, or have your service carried out, can have a large bearing on the prices that you may pay for services that may seem to be standard nationwide. Getting a price from a PPF supplier many miles from your location can result in differing prices when compared to those providing costs nearer to you. Utility costs, rent, staff and material costs can fluctuate greatly between countries and cities around the world. Using the 3Dom Wraps price calculator will provide you will estimates that suit the requirements you have, whilst taking into consideration the location and suppliers that will be available to you.
Although our calculator cannot provide exact quotations, it can give you an estimation of the likely costs for the paint protection work you need with the benefit of a one click quote request at the end, distributed to local suppliers on your behalf.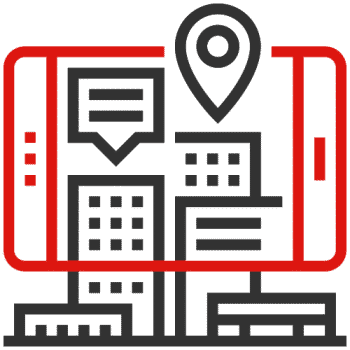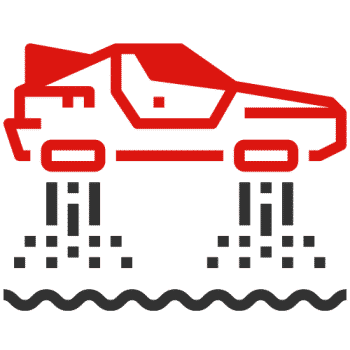 Your Vehicle
Paint protection film, like car wrapping, is very specific to your car and its condition. Most PPF installers now use computer cut film, made from digitally generated templates to ensure 100% accuracy of application and to protect for your paintwork against the very risky process of cutting film on the car. If templates exist for your vehicle, each specialist will then consider how long it will take to apply the film or if it does not exist, they will also consider the time to custom template the vehicle on top of the fitting. If your paintwork is brand new or in a flawless, or just been through a car detailing service, then the time to prepare is going to be less, if not, the supplier will have to consider carrying out their own detail prior to installation.
The PPF price calculator will ask for some details about your vehicle, to ensure our algorithm can create the most accurate estimate it can, where it will think like a professional paint protection application expert.
Get Car Detailing Products
Your paint protection requirements
As with a full car wrap or a something like a roof wrap, PPF is usually offered in packages to suit more specific requirements, which usually provides the added benefit of different price brackets as well. Front end, full front end and full body PPF are the main options available from most application specialists. Each comes with its own coverage options as well so they can be tweaked to suit. We try to find out enough about your own needs in order to provide a realistic guide prices so you know what to expect when submitting a one click quote request to our network of professionals.
The calculator will understand the options you have chosen and use this to apply a cost when taking into account the other variables such as vehicle type and location.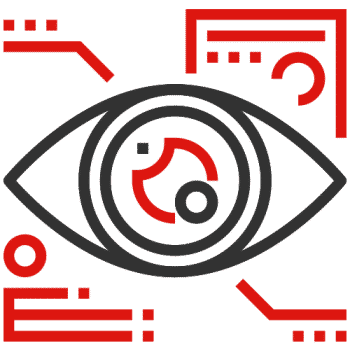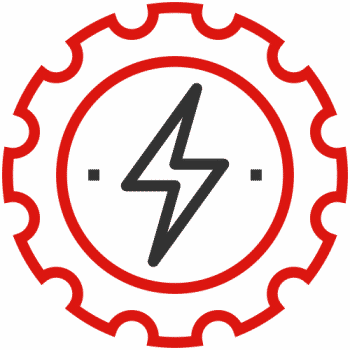 Service & Product quality
We all know the saying 'you get what you pay for' and this is just as true with paint protection as it is with any other automotive aftermarket service. There are risks involved when applying PPF to any vehicle, be that a high end supercar or a scooter, so it is essential to use a skilled technician, even if the price may be a little more. This will ensure that your paintwork is worked on safely and that the expensive film lasts many years through professional application and proper preparation. Another bearing on cost will be the material that each supplier may use, with a few options available on the market including Xpel, 3M Ventureshield and Suntek. Discuss this with your professional after submitting your quote through 3Dom Wraps.
Our algorithm will make some assumptions on the material use, but they are very similar in price. We also use our in-house research and knowledge of approved installers to calculate any premiums that may come with using the best in your area.