Lounge wall stickers
A families lounge is the centre of their home, their chance to relax and spend time together and in most cases, it is the room in their house that the spend the most time decorating. Wall stickers are becoming ever more popularly part of the lounge decor, especially in the form of quote wall vinyl or animal wall vinyl. An inspiring quote or a meaningful quote can make a great piece of wall art when it is in a font that suits the design of the room. Every time you read it, the feelings it inspires within you and your family come rushing back. Many modern interior design styles are now themed, bs that rustic or Art Deco, having that style gives the perfect opportunity to incorporate a wall sticker to bring that style to life. A stag head wall sticker or an owl are perfect accompaniment for a rustic styled lounge or a classic product like an old lamp or classic record player wall sticker could be great for the Art Deco design style. For the batchelor pad, things become a little more focused around computer games, retro wall stickers, Motorsport wall art and vehicle wall vinyls. Take a look at our top 5 lounge wall sticker designs and our top 5 bachelor pad wall stickers:
Lounge wall sticker examples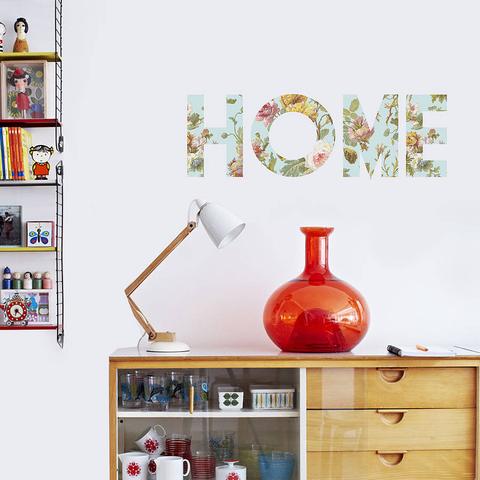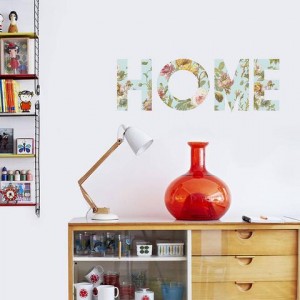 Oakdene Floral Text Wall sticker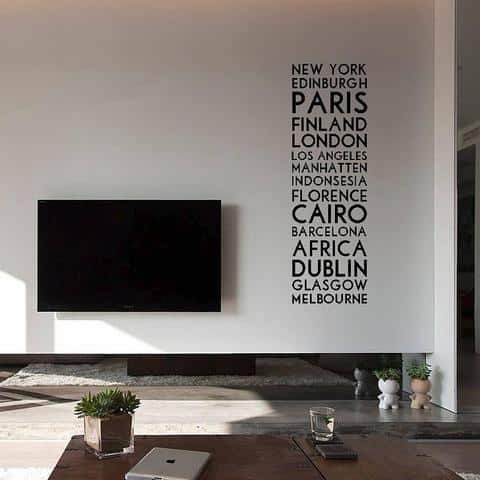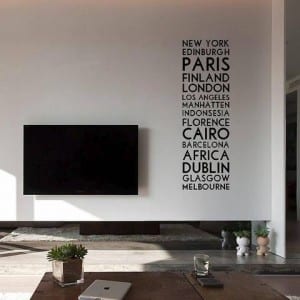 Destination Wall Sticker Oakdene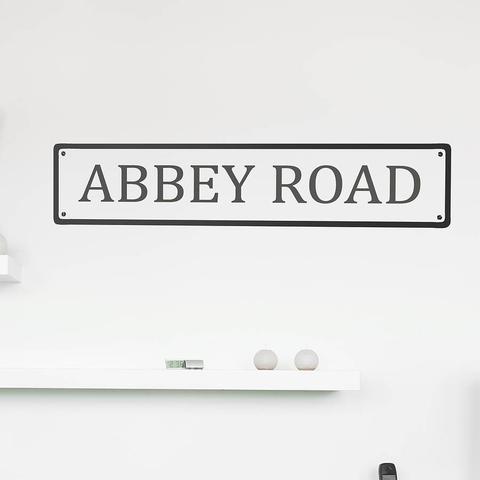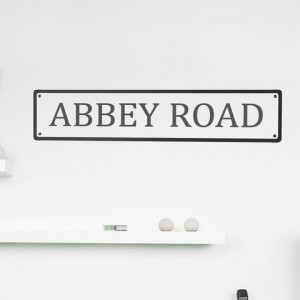 Road Name Wall sticker Oakdene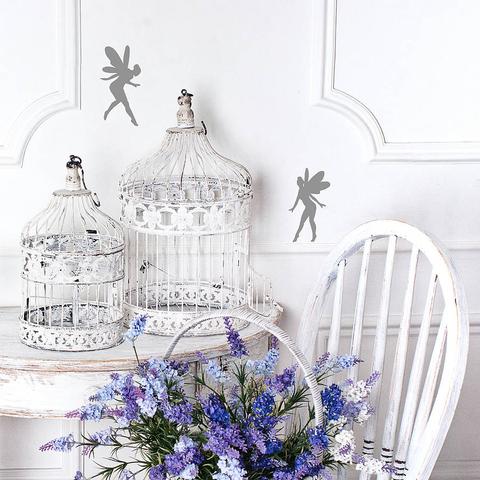 Fairies Oakdene Wall stickers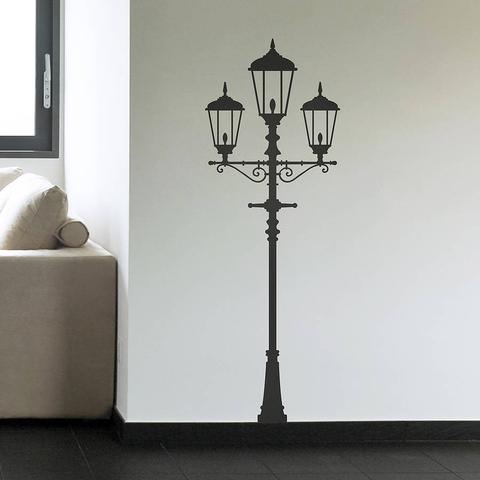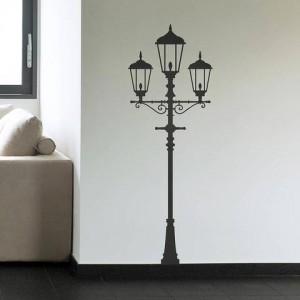 Lamp post wall sticker Oakdene
And Wall Stickers for the Bachelors out there…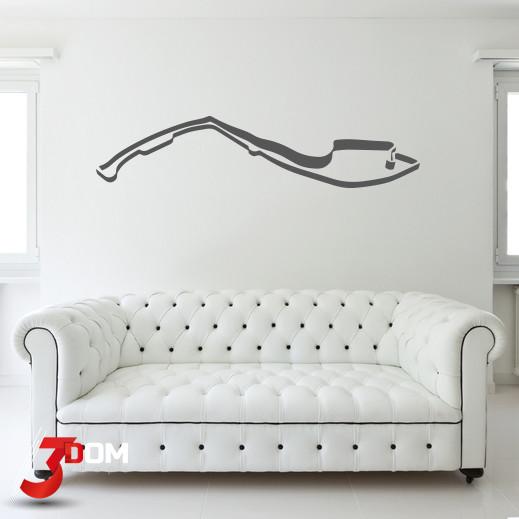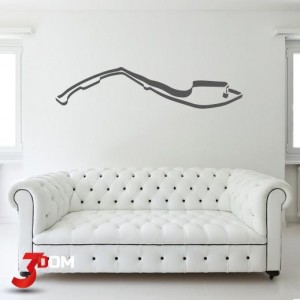 Monaco F1 Wall Sticker
Kimi Wall Sticker
Retro F1 Wall Sticker
MotoX Wall Sticker
F1 Venues Wall Sticker
Wall stickers office
The office is the place we spend most of our time and because of that, it should be as bright, inspiring and creative as possible, be that at the home office or the company office. Wall stickers are a great way of adding large scale, customised and bright artwork to plain and uncreative spaces. We have been exploring many styles for the office space, including quote wall stickers, motorsport wall vinyls and even famous people who can inspire the work ethic in anybody. You not need a blank white wall for a wall sticker to work. They can work on wall papered walls, painted brick and coloured walls, using the colour of the vinyl to benefit the wall below. When the office needs to freshen up or be reinvigorated, a new wall vinyl can be applied by removing the old one and putting up the new. See our top 5 picks for office wall vinyls below:
Classic F1 Wall Sticker 
Co-Ordinates Wall Sticker Oakdene
Exposed Brick Wall Sticker
Library Wall Sticker Oakdene
Le Mans Wall Sticker
Wall stickers bedroom
Our bedrooms provoke a different feeling in us all. A place for total relaxation, comfort and often love, memories and happy thoughts. All of this comes together to help us create the decor we feel most and home with. Using wall stickers has certainly become more popular in our bedrooms, from a simple love quote above the bed to flowers, trees and rustic design concepts. For the batchelor pad, there are probably some designs out there that we should not feature on a family blog, but still, there are many options. Usually the choices again feature around the loves of the man of the house. Having something to see or read that makes us smile, that motivates us and that drives happy thoughts, can be hugely effective in the bedroom as a way of starting and finishing your day no matter how hard it may have been. Take a look at our top 5 selection of bedroom wall stickers and our top 5 bachelor pad wall stickers.
Headboard Wall Sticker Oakdene
Happiness Wall Sticker Oakdene
Mirror Sticker Quote Oakdene
Dictionary Wall Sticker Quote Oakdene
Family Established Wall Sticker Oakdene
And Wall Stickers for the Bachelor pad…
Silverstone F1 Wall Sticker
Alonso F1 Wall Sticker
Senna Sitting Wall Sticker
Racing Quote Wall Sticker
Retro Kimi F1 Wall Sticker
Garage wall stickers
Garages are renowned for being the place men go to escape the family, work on their projects of fix their pride and joy car, but this is not just limited to men. Whoever it may be that makes the most of the garage in your family home, the space is prime for wall sticker art work, with limited windows and natural light, a creative approach to decorating can be essential. Whatever the space is used for, there are wall vinyl designs to suit it and it's decor. When used as a traditional garage, with your car, shelves of important car products, cabinets and general junk, then a large classic car wall sticker is the perfect accompaniment. Turn your work space into a creative one that puts a smile on your face just thinking about it. We have chosen our top 5 garage wall stickers for you to consider:
MotoGP Wall Sticker
Audi DTM Wall Sticker
MotoGP Wheelie Wall Sticker
Nurburgring F1 Wall Sticker
James Hunt F1 Wall Sticker
Wall stickers kitchen
Much like the garage above, the kitchen is often associated with the woman of the house, but it needn't with a modern man around the house. Either way, the kitchen is a place of togetherness, a place to come together and enjoy each other's company over food and drink. The walls are often used to bring this feeling alive as part of the kitchen decor, from classic style ornaments and clocks, usally reminding us of childhood memories. Wall stickers are now being used in much the same way, from farmyard animals to quote wall stickers and even unique clocks. Kitchen wall stickers are not limited to as many decor restrictions, they can be a little light hearted and fun, especially in a family home with children. For a bachelor pad things really can be less limiting. Take a look at our collection of perfect kitchen wall stickers:
Butchers Pig Wall Sticker Oakdene
Kitchen Wall Sticker Oakdene
Alice in wonderland wall sticker
Biscuits Wall Sticker Oakdene
Retro Wall Sticker