Vinyl Suppliers Manufacturers
Huge choice, amazing quality. Colour palettes and 3D viewer available on 3Dom Wraps
Find Local Professionals | Get a Quote | Use Our Price Calculator
Only the best suppliers, materials and brands
Choosing a car vinyl film manufacturer can be a tough decision
There are only a few market leading car vinyl manufacturers on the market, but with each constantly striving for better and more attractive products, the ultimate decision on which film is best for you often comes down to colour, price and the wrappers manufacturer of choice. We explore each of the leaders below.

Explore Manufacturers
Our recommended car vinyl film brands are below. Take a look through them and see which appeal to your project needs.

Explore Car Vinyl Film
Visit each manufacturers unique page and even try out their materials in real time 3D. Try out the colours and finishes to find your ideal car vinyl product.

Get Wrap Prices
Now you have viewed the products and materials on offer, use our price calculator or request a quote to get your project kicking.
3M Automotive Film
3M Manufacture world class cast vinyl materials in a large range of finishes as part of their 1080 series. Cast vinyls are extremely thin and durable, giving a paint like finish on cars, vans, motorcycles, planes and even boats. 3M car vinyl film comes in gloss, matte, metallic, satin, brushed metal, carbon fibre, sparkle and flip effect finishes. Controltac technology is a term used by wrappers and sign specialists, which means that the vinyl can be re-positioned and slid into place before the adhesive is activated. 1080 Series films also contain micro air channels to prevent air bubbles appearing in the car wrap application process. 3M also manufacture multiple ranges of digital print films, ideal for branded vehicle wraps.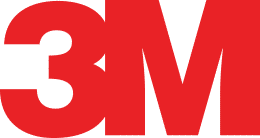 Avery Dennison Car Vinyl Film
Easy apply films and supreme wrapping film are the premium products from manufacturer Avery Dennison. Designed specifically to aid the application process, the Avery Dennison products maintain all the major qualities of their competitor products. This has seen Avery become a firm favourite with wrappers internationally. Avery Dennison also make a quality range of digital print car vinyl film as part of their MPI 1000 series.
Hexis Car Vinyl
Hexis separates its range of car vinyl films into 3 categories, HX3000 specialist films, HX2000 coloured vehicle films and printable vehicle wraps. Similar to the other manufacturers, Hexis films are premium cast films with long life qualities and come in a range of colours and finishes. The Specialised film range has some unique material finishes like Variochrome, alligator and Sequin??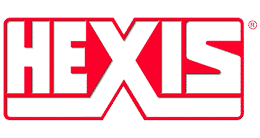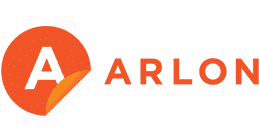 Arlon Automotive Film
Arlon is a leading manufacturer of matte, matte effects, satin, textured brushed metal, textured carbon fibre, candy, chrome, metallic gloss cast vinyl products. With a wide colour range to accompany the finishes, Arlon is a favourite with many leading wrappers. Quality digital print wraps are also possible with the Arlon DPF 6000 series, a thinner film that can conform to the most complex shapes and ideal for branded vehicle wrapping.
Car vinyls & vehicle wrapping
We explore various car vinyl products both existing and new launches, discussing the pros and cons. Our blog is packed full of car customisation tips and we discuss various techniques in detail.
---

Lots of car owners want to spruce up the look of their vehicles without giving it a complete makeover...

---

As vinyl wrapping has progressed in recent years, so have the projects that wrap shops have been completing and...

---

Vehicle restyling, performance & protectionWe love cars, like many of you do, but we love cars that are a...

---

The concept of placing vinyl stickers on a vehicle has been around for longer than most think. Advertisements on...
Never miss a deal!
Subscribe to our newsletter
Sign up for latest news, events, DIY tips, store discounts & offers