Enhancement Detail
Bring life back into your car bodywork, with high end detailing services to correct & protect your vehicle
Find Local Professionals | Get a Quote | Use Our Price Calculator
Featuring detailers accredited by
Bring the shine and quality back to your paintwork
Getting an enhancement detail is like taking your car to a top of the range salon or spa and getting every element treated. Enhancement detailing is often considered as an entry level treatment process, 1 up from a mini detail and 1 below paint correction detailing services of the worlds best car detailers. Take a trip through a guide enhancement detail below to learn more about what is often involved before using 3Dom Wraps to help you get the service you require.

Enhancement Detail Calculator
No need to contact service providers to get an idea on cost, use our unique calculator to get base overview of costs with the best suppliers

Enhancement Detailing Quotes
From our calculator you can instantly submit a quote request, which we will deliver and chase up with up to 3 of your best local suppliers

Book Enhancement Detailing
Once you have a quote, simply book direct with a supplier and leave them some feedback with us once the service has been completed
Enhancement Detailing Products
What is involved in a typical enhancement detail?
Every vehicle detail process is that bit different, with the detailer highly skilled in focusing on the areas that require the most attention. Use our interactive car detailing guide to understand a bit more about the processes involved, but remember, every detailer will have their own way of working.
pH neutral shampoo is used to loosen and lift dirt off of the surface of the paint, with the surface cleaned with microfibre mit/cloth before being dried. Decontaminates the paintwork and restores a smooth and reflective finish. Alloys are usually cleaned before being treated with a wax/sealant to protect for up to 12 months with the tyres dressed to bring back the deep natural black. 1 pass with a machine polisher to remove minor paint marks and imperfections, usually up to 65% paint correction. Often applied after a paint oil treatment to seal in the effects and protect the glossy and corrected paintwork for between 6-12 months. Interior surfaces, fabrics, leathers and carpets cleaned, treated and protected.
1 stage paint correction
Machine polishing is a specialist process that should be carried out by skilled professional detailers. A 1 stage machine polish is the process of reducing paint imperfections, minor scratches and swirls in one pass over all of the exterior paintwork. The more stages that are carried out, the greater the level of correction that will achieved. As part of an enhancement detail, the 1 stage machine polishing process will be an affordable but highly effective start on the path to perfect paintwork.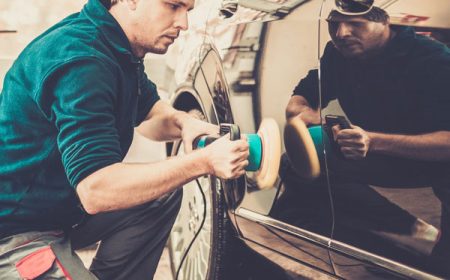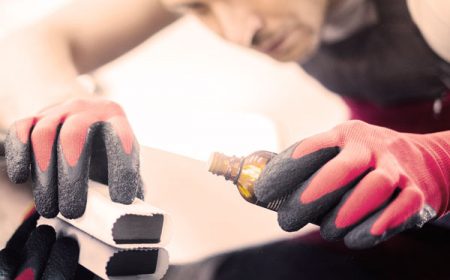 Paint sealant and waxing
Carnauba wax is the most popular of waxes used in car detailing, with some of the below the main reasons it is so highly regarded as a car wax. It is unlikely you will find a wax make of 100% Carnauba though. Read More
Almost completely insoluble in water, so it will not wash off quickly in a rain shower of even a basic bodywork rinse. This gives you a long-term solution to keeping your car looking its very best.
Has a high melting point, meaning the heat of the day light sun, even in the height of summer, will not have an effect on the wax quality. Many other solutions can be worn away just be the elements, but not top quality wax solutions.
A very hard wax in its most natural form, it can be used in line with other wax products to produce a softer compound that is much better suited to car bodywork and ideal for car detailing.
Most high-end waxes will be made up of a combination of natural wax and solvents, each with their own specific jobs, finish types and quality levels depending on the manufacturer and the price tag. Typically a high quality wax will have a life span of 6-12 months between applications and are best applied by hand. It is recommended regular maintenance cleans are used to get the best out of your enhancement detail.
What does wax do in detailing?
Read More
Wax works by smoothing out the paint surface of the bodywork by filling in the tiny imperfections and bumps of a vehicle paint job. This creates an almost completely smooth finish to the surface of the car bodywork, giving a stunning high gloss finish. Wax is not a fix or a solution to permanently damaged paintwork; this may require more care and attention.
This makes waxing one of the most popular forms of keeping a car looking stylish without adding too much to it, or going over the top. It's a particularly interesting way to make sure that your car has a vintage look, and lets you take proper care of your car.
Synthetic or Sealant waxes may work in a slightly different manner, offering greater protection and longer lasting wax properties. Waxes and sealants are different products with different roles in car detailing, for more information on the differences, please see below.
What is a sealant?
Read More
Sealants work similar to waxes, by filling in the tiny imperfections of bodywork paint to create a glass like shield and add protection for the surface against things like bird droppings, dust and harmful UV rays that can damage, mark and discolour your original paintwork.
Some sealants are 'friction activated' meaning they are best applied by machine polishing, giving the glass like finish expected from the highest quality detailers. If a top quality sealant is used on your car you can expect it to be like the windows, effectively dealing with any kind of contact with the elements and keeping the car looking pristine at all times.
Most high quality sealants have a life span of 6-12 months between applications and are best applied by machine polishing. To maximise the effect of the the wax, it is often suggested a maintenance detail is carried out on a regular basis. If you care about your car, though, it's very much worth it as it will keep your car in supreme condition.
Try our price calculator
Our price calculator is completely unique, using a complex algorithm to estimate a guide price based on the collective data your provide us. This will give you a good guide, before you take the jump, request a quote and have car customisation in your life.
Calculator
Find a local service provider
Our directory of professional service providers is huge, international huge. Find providers in your area, contact them quickly and easily and start customising your car. Our providers will get back to you asap and from there you deal with them directly.
Directory
Enhancement Detail - Interior
As always in car detailing, the ultimate care and attention is taken when cleaning and treating your car interior. All surfaces will be cleaned, using a range of options from steam cleaners to sanitisers to kill and remove bacteria. Most detailers will have a range of specialist or custom made tools and brushes to get the best clean for your interior. Focus is generally on leathers, upholstery, dashboard controls and buttons and carpets. Interior detailing will make a big difference to the inside of your car and will leave it well protected.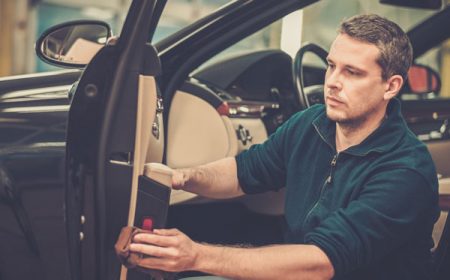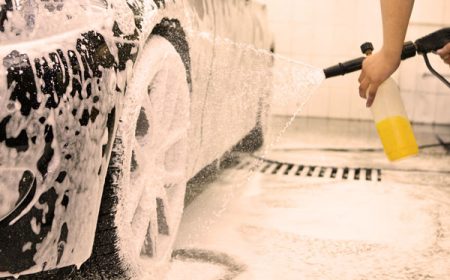 Maintenance Detail
Once you have had an enhanced detail from one of our leading car detailing specialists, the best way to then look after the work that has been carried out is through a maintenance detail from the same detailer. Often this process will be similar to a protection detail, with less work carried out to the paintwork, which will still be protected by your wax or sealant. Dirt will be lifted from the surface of the car through conditioning processes, before additional high gloss sealants are applied. The interior will also benefit from a regular maintenance detail, with leathers re-treated and an all over clean and freshen up.
Take a look at our car detailing blog
As you are surely now aware, car detailing is an enormous collection of services that skilled detailers train for years to master, while working on some of the worlds best cars.
We only scratch the surface of the skills available out there, but we try to give great insight into how your car can come back looking better than new through enhancement detailing.
---

If you're looking to get your car detailed, there are several steps you should take to ensure that your...