Paint Correction Detail
Bring life back into your car bodywork, with high end detailing services to correct & protect your vehicle
Find Local Professionals | Get a Quote | Use Our Price Calculator
Featuring detailers accredited by
Get that new car look, the ultimate car wash
A correction detail is usually a very high end detail service, breathing incredible life back into your paintwork and freshening up the vehicle with a high quality clean. This is no valet service or car park car wash, this is highly technical and requires a skilled detailing professional to carry out the service to the highest level. Find the best rated detailers in your area through 3Dom Wraps.

Correction Detail Calculator
No need to contact service providers to get an idea on cost, use our unique calculator to get base overview of costs with the best suppliers

Correction Detailing Quotes
From our calculator you can instantly submit a quote request, which we will deliver and chase up with up to 3 of your best local suppliers

Book Correction Detailing
Once you have a quote, simply book direct with a supplier and leave them some feedback with us once the service has been completed
Paint Correction Detailing Products
What makes up the perfect paint correction detail?
Each vehicle is going to need a slightly different service based on the opinion and eye for detail of the detailer himself.
He will know the areas that need the most treatment and how to carry out each part of the detail in the most effective way with the best products. Take the time to understand the services below and discuss with the detailer to create the perfect service.
Most vehicle detail services start off with this highly effective cleaning process using ph neautral shampoo and microfibre mit to lift dirt from the paint surface. Not your average car cleaning product, the clay bar removes contaminants from the paintwork and leaves a smooth and reflective finish. Brake dust and road debris make your alloys filthy very quickly. These are cleaned before being treated with sealants for 12 month protection, with tyres dressed in a deep black finish. Minor imperfections and swirls can be removed or highly reduced with multistage machine polishing techniques – up to 85% for a 2 stage polish. Oil treatment may be applied to the paint surface prior to a high quality Carnuba wax or sealant is applied to seal in the moisture and protect for up to 12 months. Convertible Roof Restoration
Fabric roofs can be cleaned, brushed and have colour restored before being protected with water repellent sealant for weatherproof treatments.
Engine Bay Treatment
In an ideal world a car engine bay would be cleaned every 3-6 months, but in reality it often happens. An engine bay detail will bring the bay back to almost new and add some protection so it's easier to clean next time. A degreasing solution is often used, with some light scrubbing with specialist brushes to remove troublesome grime, before a rinse to remove the solution and excess dirt. Once dried, interior trim parts are often dressed to restore deep blacks and bring shine and polish back to metal and any chrome parts.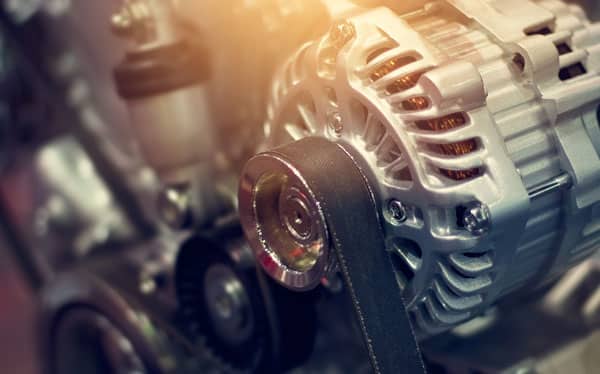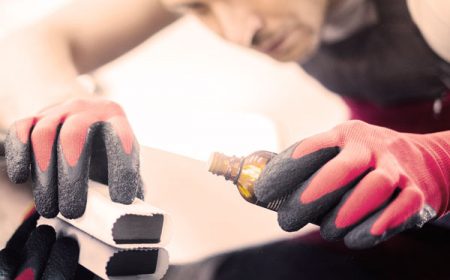 Wax/Glaze/Ceramic Coating
Advanced techniques and products are used to bring extremely shine to perfectly treated paintwork, while providing a new barrier against the elements. The best products cost high prices and must be applied by accredited detailers.
What does Carnuba wax do in detailing?
Read More
Carnuba wax is extremely high quality, coming from trees in Brazil, it is difficult to make and get hold of, making it a premium product in car care circles.
The wax is insoluble in water and will not be washed off, in fact it will repel water in a spectacular fashion with what is often referred to as beading. Water droplets form into perfect balls before rolling off the paint or glass, preventing water marks and contamination.
Has a very high melting point, making it perfect for surfaces that are exposed to high temperatures, such as car paint in direct sunlight.
A very hard wax that solidifies to be almost as hard as concrete, offering a long lasting protecting layer to your valuable paintwork.
You can expect high quality Carnuba waxes to last up to 12 months when properly applied and cared for with maintenance details. The properties of the wax work by smoothing out bumps and imperfections in the paint to leave a perfectly smooth and level surface. This results in a high gloss finish that will be easier to keep clean as dirt and water has nothing to cling to.
Carnuba wax is the ideal product for car detailing and paint protection and is a firm favourite with the worlds leading detailers and car enthusiasts.
Synthetic or Sealant waxes may work in a slightly different manner, offering greater protection and longer lasting wax properties. Waxes and sealants are different products with different roles in car detailing, for more information on the differences, please see below.
What is a Ceramic sealant?
Read More
We have all heard of Nanotechnology and it certainly has a very technical sound to it, but essentially getting a high quality ceramic sealant applied to your car means it will be using such tech.
At a nano scale, a materials properties completely change, with ceramic offering significant resistance to to the extremes of temperature, ph and compression forces. This results in amazing paint protection properties against acid rain, harsh chemicals, direct sunlight and even light paint swirls often caused by incorrect cleaning techniques. These coatings are so durable they will not simply wash off with power washers or in a heavy storm.
Ceramic paint sealants are optically clear and provide a brilliant shine when correctly applied. The use of ceramic coatings is not limited to just paint, it is also often used on glass to repel water, on plastics where their UV resistance is extremely useful and on alloys wheels to offer an extra barrier against road debris and brake dust.
Some top of the range ceramic coatings will require professional application and are not available for general purchase. In order for these to be used, a detailer will have to have passed an assessment with the manufacturer to ensure they can provide a quality service and finish for their customers using these products.
Try our price calculator
Our price calculator is completely unique, using a complex algorithm to estimate a guide price based on the collective data your provide us. This will give you a good guide, before you take the jump, request a quote and have car customisation in your life.
Calculator
Find a local service provider
Our directory of professional service providers is huge, international huge. Find providers in your area, contact them quickly and easily and start customising your car. Our providers will get back to you asap and from there you deal with them directly.
Directory
Alloy Wheel Detail
Alloy wheels receive significant treatment during a quality vehicle detail. They are often removed, deep cleaned with contaminants and brake dust removed from all parts of the alloy surface, before being treated with top of the range waxes or sealants. Once the alloy is fitted back on to the car, it will be protected against minor damage from brake dust, contaminants and road debris for up to 12 months. They will also be easier to clean and care for over this period as dirt and grime struggles to cling to a perfectly smooth surface.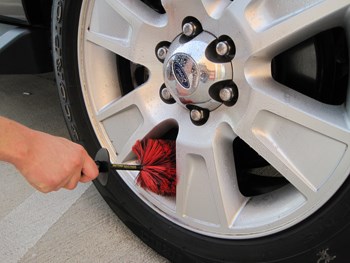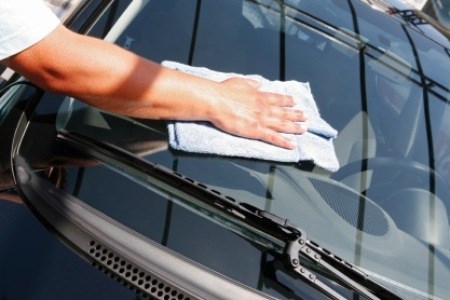 Car Window Treatment
Your car windows will also make up part of any vehicle detail, with various treatments carried out to give a great finish. High gloss and water repelling properties will have a significant effect on your windscreen and windows, keeping them cleaner and having a noticeable effect while driving in the rain.
Take a look at our car detailing blog
We have provided a wide collection of information for car detailing above, but you may want to learn more and see some examples of the results that can be achieved with such high end services. Our blog is a great resource and even includes some DIY guides to care your for own car.
---

If you're looking to get your car detailed, there are several steps you should take to ensure that your...