Paint Protection products are always a topic of debate. Today we will put 3M VentureShield, Xpel and Suntek head to head so you can have a more informed opinion.
3M VentureShield paint protection
VentureShield is probably the most well-known paint protection film in the automotive community. Only certified installers will be supplied by 3M with their paint protection and vinyl products, so you can guarantee a professional installation. They have templates for car makes and models so you can be sure it will be a perfect fit, but for extra trim pieces that may be more unique to each car, templates can be custom made to fit perfectly. One example of this is protection for headlights and taillights, which we stock in our store
– Headlight protection film
. VentureShield paint protection film protects your bodywork from stone chips, the elements, key scratches and light scuffs. This
vinyl wrapping
material can be applied to all vehicles, from cars to vans to trucks to boats. A professional installer will make sure the vehicle is prepared correctly so any dirt on the surface is 100% removed before the film is applied. The other added benefit is that it is built to last for 5 years, so you can rest assured that your vehicle will be paint protected for all that time, keeping your paintwork in pristine condition. We recommend
3M VentureShield film
because it helps retain the value of your car and when it is applied to doesn't detract from the aesthetics of your vehicle as it is near enough invisible. It is near impossible to see it when it is applied, even if you look closely, which is even more reason to have paint protection film applied-you can't see any marks or residue left behind from it and it keeps your vehicle looking fresh for much longer, it is a win-win!

Check out our
services page
for more information, and to find professional installers in your area.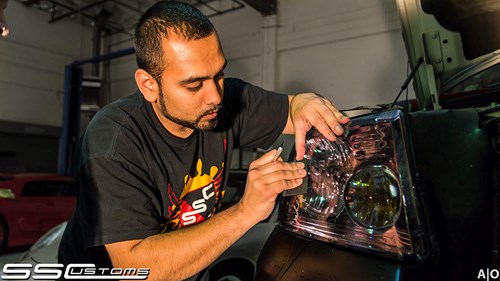 3M Scotchguard gets the thumbs up more than VentureShield from the automotive community it seems. Although a lot of it depends on your needs and requirements.
VentureShield paint protection is much thinner than Scotchguard so it is more pliable and can be fitted to every body panel. There are no join marks but it can show stretch marks if installed incorrectly.
Scotchguard doesn't come in as many sizes so it requires more than one piece to cover larger areas such as the bonnet, or roof. All in all though due to the increase in thickness Scotchguard is more durable and lets no stones through to damage the paintwork, whereas large stones can occasionally get through VentureShield.
Xpel paint protection
Xpel is another
paint protection
manufacturer, although they only have templates from the leading edges of your vehicle, the protection film does its job and prevents stone chips and damage from keys and other debris. One of our favourite features of Xpel products is that they have different grades of paint protection, so you can go for their 'Ultimate' paint protection film, through 'Xtreme', 'Stealth' and 'Armor'.
Ultimate –
The Ultimate paint protection film is the most durable product they offer, with a 10 year warranty against yellowing of surfaces, cracks and peeling of the material. This film has elastic properties to it so if it suffers an impact or scratches and swirls while being cleaned, it will 'heal' over time back to its original fit.
Xtreme –
This paint protection film is essentially the same as the 'Ultimate' film but it is a thinner film with no texture to it, so it is almost invisible to the public eye but still protects your vehicle. It has a 7 year warranty for the same cracks, scratches and yellowing and is our personal choice of the 4 film types because it has such a low impact on the aesthetics of the vehicle. You don't want it to stand out and be obvious, you just want it to protect against debris and scratches, keep your panel surfaces in great condition so the quality of the vehicle is maintained.
Stealth –
The stealth film is awesome! If you want a cost effective way to completely change the image of your vehicle and give it a more aggressive persona this is the product for you. This stealth paint protection kit has a matte finish to it, so your whole car has an awesome matte finish to it, but it is also protected.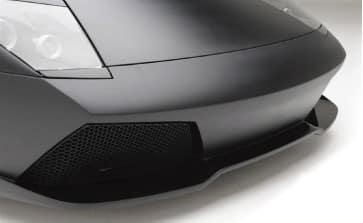 Armor –
This paint protection film is aimed at the off roader, rather than the commuter. It is a more rugged material, visible to the naked eye so you wouldn't necessarily want it on your nice saloon car. But if you are in to your off-roading it is perfect, protecting you against gravel and thick dirt, your off-roader will be able to go much longer without chipping or getting road rash on any panels. For all types of paint protection have a look through the
3Dom Wraps Store
, or through our
Services Page
for more information. The public opinion of Xpel is excellent. It is thicker than VentureShield but is still invisible to the naked eye and joins are seamless. There are no signs of stretch marks even though it is as pliable, and it is more resilient. Stones don't damage the paintwork underneath due to the extra thickness of the film compared to VentureShield. The film doesn't quite cover a vehicle in one, so it requires an extra film piece. As mentioned above though, because this paint protection kit shows no join marks, this isn't really a problem.
SunTek Paint Protection
SunTek paint protection is the last of the 3 companies we recommend. The warranty is 5 years long, as is 3M and it also protects against, light scuffs, debris, bugs and salt. Xpel and SunTek are the only two to offer matte finish paint protection kits, and although it isn't as tough, it looks cool and does protect against most light debris. You would want a thicker film applied if you wanted to protect your paintwork more effectively but the choice is up to you. One of our favourite features to SunTek's paint protection kits is the self-healing property found in the film. Similar to Xpel the film doesn't swirl and maintains it's shape at all times.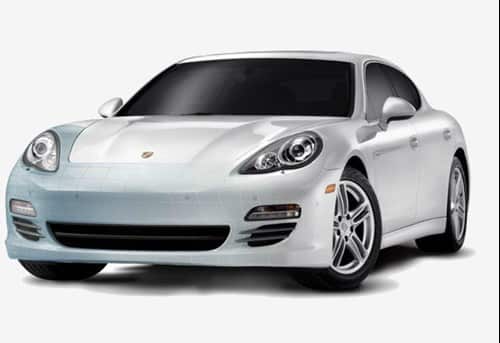 Tips
Having spoken to people in the automotive aftermarket community, and specifically those that have had paint protection kits installed, we would say steer clear of PremiumShield. Those that have used it report yellowing within 30 day of the install, and the yellowing only worsens over time.
Those that have tried PremiumShield tend to go to Xpel, 3M and Nano Fusion afterwards, with much better reports coming back to us. These films stays clear and protects the paintwork as it should. Xpel film is the thickest of the three, while maintaining an 'invisible' look so that would be the film we would recommend to you.