Car paint protection Kits
 are big business in the automotive aftermarket industry, with a huge amount of quality cars, and even supercars, now on the road, experts in the field are now maximising their marketing efforts and increasing sales all the time.
What is the attraction in car paint protection film for the consumer?
,
what is it?
and
how is it fitted to a car?
Why use car paint protection kits on your car?
When you own a quality car, it is more often than not your pride and joy that you look after as best you can. It is not until there is some damage to the paintwork, that you realise how much the paint means to you and how you feel about the car. If the worst thing happens and you require a new paint job, then suddenly costs can spiral and you are soon loathing the fact you did not take better care of the paintwork. There are various
paint protection
methods within car detailing that we discuss at length in our
detailing
blogs #AttentionToDetail but to genuinely protect again stone chips and scratches, then paint protection film is the only answer.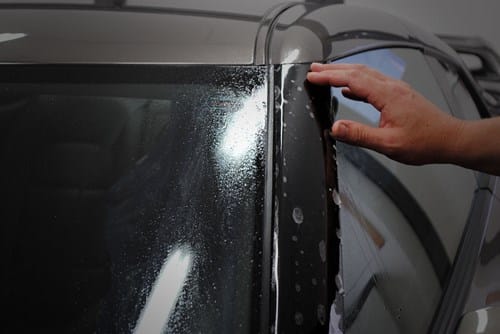 Although offering a strong protective layer to the paintwork, car paint protection kits film is totally clear, has self healing properties and visually behaves like the original paintwork, meaning it can be cleaned, waxed and polished in the same way. It is the ultimate in car paint protection and is the customisation choice for supercar owners worldwide, even the installation experts are becoming social media powerhouses with their unbeatable content of dream cars.

What is car paint protection?
Well as mentioned above, paint protection film is a clear but physically tough material that puts a valuable layer between the elements and your paintwork. How is this done? Well actually it comes in 2 main ways:
Paint protection templates
Paint protection full panel wraps
Each installation method has it's pros and cons, whilst professional installers have their own preference in which method is best to use.
Paint Protection Templates
This method of paint protection film installation is the preference of the longer serving experts in the automotive aftermarket. Rather than a film being applied like
car wrapping
and covering every panel of the car, a template is used to computer cut the film to the exact shape of the body panel.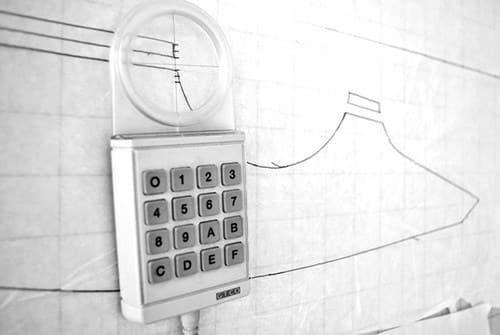 Each segment of the template is created from the car body panels and digitised as a vectors in a computer graphics software. This process has been going on for many years with an existing database now available featuring thousands of car templates.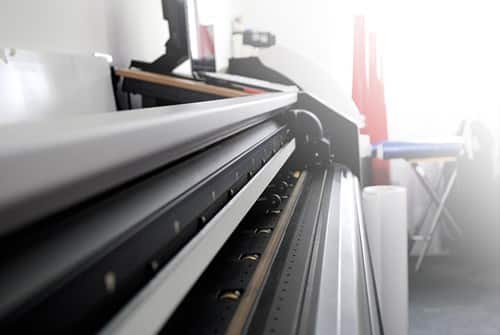 The film is applied to the most at risk areas of the car body, specifically those that are most likely to receive stone chips. The advantages of this method are:
It's significantly quicker to apply than other methods, and therefore cheaper
It uses only the exact amount of material, and therefore cheaper
No cutting of film on the bodywork. This is where the installer is working with a blade either cutting the film directly on the car, or working very close to the bodywork with the blade.
Templates are for key areas of the car, requiring less material.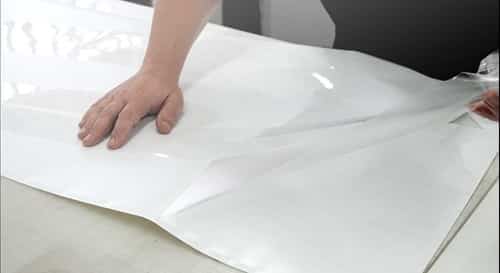 The disadvantages of working with templates are significantly less important when compared to the benefits, but they are still to be considered.
Only sections of the car are covered.
Slight seams may be visible at panel edges.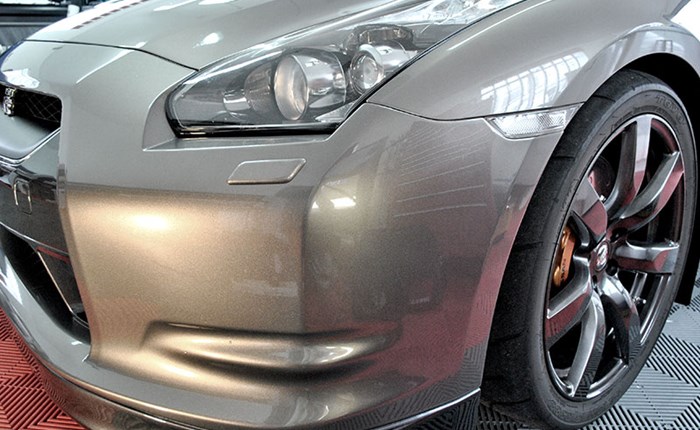 Paint Protection Full Panel Wrap
This method of installing paint protection film has become more popular following the development of the vinyl materials from different suppliers than the industry leading
3M
and Xpel. When using thinner paint protection films, it is possible to wrap around edges and corners with greater ease, although the quality of the film is usually significantly weaker as a result. Installing paint protection has traditionally been a skill in it's own right and not something that has been done by
car wrapping
installers.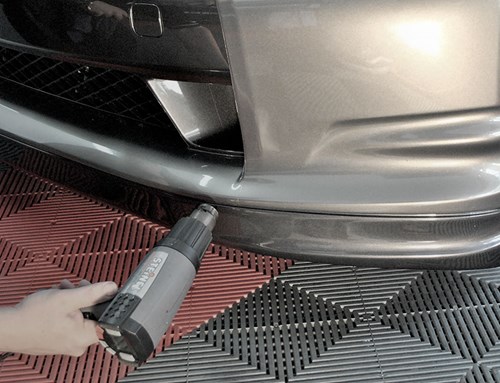 As the automotive aftermarket has grown and installation experts have seen the potential to move into other markets, car paint protection has seemingly been their service of choice. Using their skills and abilities in vehicle wrapping, they have taken to the newer, thinner materials to apply full panel and full body paint protection wraps. As with template kits, there are advantages and disadvantages: Advantages
Can cover the whole car or whole panels
Materials are slightly cheaper than 3M Ventureshield
No need for software or templating, saving some time and money
Can be installed by skilled car wrappers, not just qualified paint protection experts.
Disadvantages
Cutting on the car. This is the process of cutting (or scoring) the vinyl to get the required shape. Knifeless tape may also be used, although the quality of the cut is sacrificed.
Lower quality materials. A full body wrap can only be achieved with certain paint protection film products, meaning the level of protection from the film can be reduced.
Longer installation, leading to higher costs
More material usage, leading to higher costs
How is it fitted to a car?
Obviously depending on the paint protection method being used, there will be some differences, although there will also be some techniques that cross over to both.
All paint surfaces cleaned and treated with a degreaser to ensure no foreign objects are going to e apparent under the film after installation.
The film is fitted with a film solution, applied to the film to add moisture between the solvent and the paintwork, which aids with the installation and solvent activation process.
Pressure is applied to the film to remove the moisture and air from under the film and to allow the solvent to start bonding to the surface.
The film is left to dry and complete its bonding process for up to 24 hours.
For more information on paint protection film and how it can help protect your car, or to get a quote for you own needs, you can view our
car paint protection
page.