Ultimate Detail
Bring life back into your car bodywork, with high end detailing services to correct & protect your vehicle
Find Local Professionals | Get a Quote | Use Our Price Calculator
Featuring detailers accredited by
Better than a new car, the super car car wash
An ultimate detail is often something quite special and carried out by the worlds best vehicle detailers on the worlds best cars, not your average car wash, in fact not your average car detail. With a service like this, usually days are are needed and sometimes weeks, with a price tag to match. Every aspect of the car is taken into consideration including the paintwork, interior and engine bay, with the skill and experience of the detailer being used vital throughout this type of service.

Ultimate Detail Calculator
No need to contact service providers to get an idea on cost, use our unique calculator to get base overview of costs with the best suppliers

Ultimate Detailing Quotes
From our calculator you can instantly submit a quote request, which we will deliver and chase up with up to 3 of your best local suppliers

Book Ultimate Detailing
Once you have a quote, simply book direct with a supplier and leave them some feedback with us once the service has been completed
Ultimate Detailing Products
What is a very special Ultimate Detail?
This is not something that is for the average car. This is for the worlds best, worlds most expensive cars, show cars and collectors items. Every aspect is assessed and considered for treatment, both for restoration and protection, inside and outside of the car. The transformation can be unbelievable and often better than the OEM.
The usual starting point for a car detail is a pH neutral shampoo, used to loosen and lift dirt off of the surface of the paint, the surface may then be cleaned with a microfibre mit/cloth before being dried. Using a clay bar decontaminates the paintwork and brings back a smooth and reflective finish, ready to be machine polished, waxed and sealed. Multistage Paint Correction
This is a stepped process, involving machine polishing and in some cases wet sanding to get perfection from the paintwork. Up to 95% correction can be achieved. Alloys are removed from the vehicle before be decontaminated and deep cleaned, often involving special tools and brushes. Protection treatments will be applied and the tyres dressed to restore a deep black. The worlds leading waxes, sealants and ceramic coatings will be used to get the absolute best finish and on going protection for your vehicle, taking into consideration how your car is used and cared for. Windows will be sealed and protected with top of the range products, leaving a high shine and providing long term water repelling properties.
3/4 stage full paint correction
This level of paint correction will almost certainly leave your paint in a perfect condition, often better than the OEM paintwork. The skill level required is extremely high, with specialist paint measurement equipment becoming an essential tool to ensure paint thickness is not reduced too much. Wet sanding may also be part of the process depending on the quality of the paint, again high skill is required for this part of the process.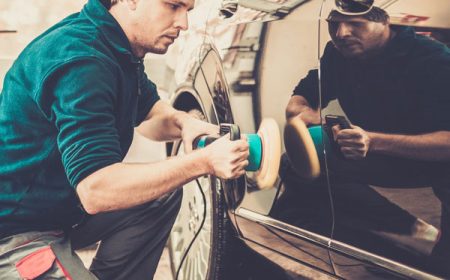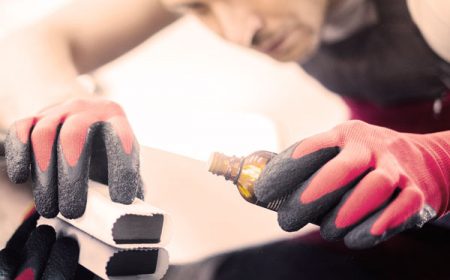 Multiple layers of Wax/Sealants/Glaze
The worlds best waxes and sealants will be used at this stage, with detailers requiring an accreditation in order to apply such substances. This means your vehicle will not only have the most skilled detailers working on it but also the best possible products there to restore and protect it. The application process with follow a strict set of instructions based on the training given by the product manufacturer.
By applying multiple layers of these products, the protection will be long lasting and will provide an extremely hard surface.
Try our price calculator
Our price calculator is completely unique, using a complex algorithm to estimate a guide price based on the collective data your provide us. This will give you a good guide, before you take the jump, request a quote and have car customisation in your life.
Calculator
Find a local service provider
Our directory of professional service providers is huge, international huge. Find providers in your area, contact them quickly and easily and start customising your car. Our providers will get back to you asap and from there you deal with them directly.
Directory
Full Interior Detail
This will be like no other internal detail or clean that any car can receive. Special cleaning products and technology will be used to remove all dirt and contaminants from fabrics, leathers and plastic surfaces. Internal parts may be removed to get a deeper clean and gain access to difficult to reach areas, before being put back together and treated with top of the range fabric and surface protection products.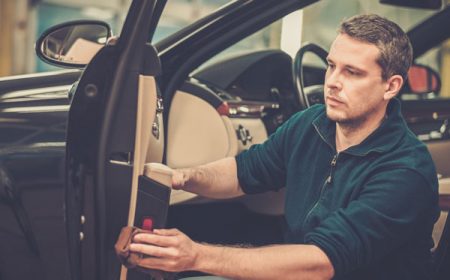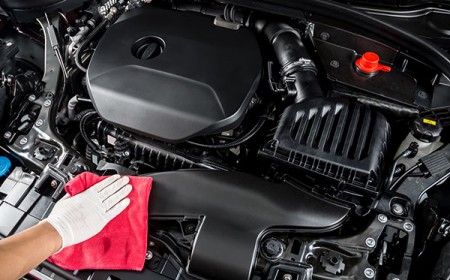 Engine Bay Detail
Keeping your engine bay clean does have some benefits but only certain types of vehicles will benefit from this level of engine bay detail. Super cars and hyper cars need care and attention that is not seen on your average vehicle. These cars need to hold their value with every part requiring protection to prevent damage and that includes under the bonnet. Your engine will receive as much treatment and restoration service as a car gets from your average vehicle detail.
Get a full understanding of car detailing
As you are surely now aware, car detailing is an enormous collection of services that skilled detailers train for years to master, while working on some of the worlds best cars. We only scratch the surface of the skills available out there, but we try to give great insight into how your car can come back looking better than new through enhancement detailing.
---

If you're looking to get your car detailed, there are several steps you should take to ensure that your...