Xpel Paint Protection Film
Xpel is the market leading PPF and clear bra manufacturer and distributor in the world, with the best products available on the market in their Xpel Ultimate & Xpel Stealth products.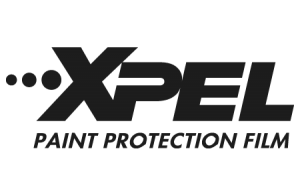 Find Local Professionals | Get a Quote | Use Our Price Calculator
Only the best suppliers, materials and brands
Xpel Paint Protection
Protect car paint from the damage with self-healing paint protection film. Find approved local PPF & Clear Bra specialists near you
PPF Calculator
Get a quick price estimation using our Xpel car paint protection price calculator. Select the type of protection that you would like and get an instant price.
Xpel PPF Quotes
Use our simple form to get your car protected. Receive competitive quotes from local Xpel installers based on your timing and budget priorities.
Book Xpel Installation
Choose the best quote for you and book a day to get your Xpel PPF or clear bra installed with a secured and approved installer.
Why install Xpel paint protection film on your vehicle?
Car paint protection, car PPF or car clear bra, many names but the same products from Xpel. Paint protection film is a premium product, created to protect expensive paintwork from stone chips, branch scratches, wear & tear and even the damaging effects of UV rays. Developed over many years by leading vinyl film manufacturers such as 3M, Xpel and Hexis, the PPF technology has progressed so far that films also self heal, meaning scratches received by the film will repair themselves, usually when exposed to sunlight or heat. Take a detailed look into Xpel paint protection film below before using our price calculator or requesting a quote from one of a leading PPF installers in your area.
Invisible yet with incredible strength and protection for your car, paint protection film will not alter the appearance. The film is completely clear and features a clear coast finish, similar to that found on car paintwork. Self healing PPF products are widely available from the leading film manufacturers and allow the vinyl to heal having received scratches that were heading for your paintwork. Cars are expensive and we invest a lot of our hard earned cash into them on a weekly basis in one form or another. Helping to retain the value of the car through car and attention is well worth it in the long run and PPF is the perfect way to protect against expensive damage. Stone chip paint damage is one of the most infuriating things to happen to our cars, unable to be polished out easily and an expensive paint repair bill. Car paint protection film is extremely tough and can repel stones and prevent the costly damage. Change the style of your car
A new car paint protection film is 'Stealth' bringing PPF to matte finish cars and allowing for a complete styling transformation by being applied to gloss paintwork and leaving a matte finish. It is an exciting addition to the market. Clear coat, a paint like finish
Car clear bra & PPF products can be treated just like paintwork, coming with a clear coat finish to the surface of the film. Car detailing techniques like shampooing and waxing will only improve the look of the film and bring a high gloss finish, just as it would to you paint. Protection against contaminants
Contaminants are not just scary sounding acids or chemicals, they are as simple as bird droppings, tree sap and road salt, all eating away at our paintwork and leaving lasting expensive damage. PPF is developed to withstand these paint contaminants. There are various warranties involved when it comes to PPF. Many manufacturers provide long warranties to their installation experts, who then pass this on to their customers based on the confidence in both the material and the installation technique.
Car Paint Protection Resources
We create great content for our site users so that car paint protection can be explored and understood, either simply for car customisation enthusiasts or for industry professionals.
---

Paint Protection products are always a topic of debate. Today we will put 3M VentureShield, Xpel and Suntek head...
Motorbike paint protection kits are an extremely popular products for motorcyclists, due to the constant interaction with the paintwork, especially on the petrol tank. Take a look in more detail or browse our online store where we have hundreds of paint protection kits available for order.
Read More
Most of us know how easily a windscreen can be damaged and how a hefty repair bill will be in order to get us back on the road, but it is still relatively unknown that there is a protection product available to prevent this situation. Developed for high end vehicles, windscreen protection is highly effective at preventing cracks, chips, scratches and UV damage.
Learn More